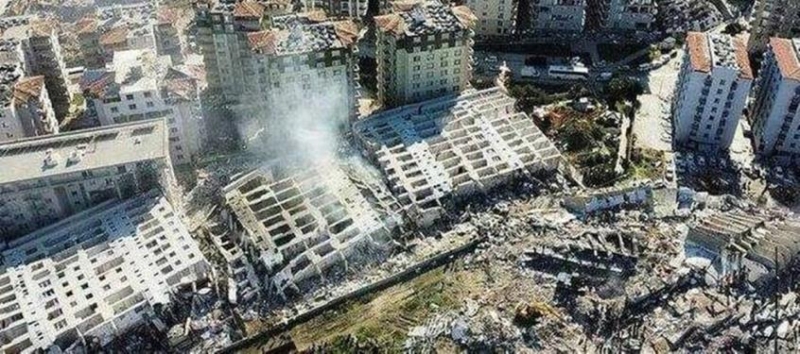 The contractor and owner of a luxury apartment complex near Adana, which collapsed in the earthquake, killing 50 people, who was arrested on Saturday in the occupied territories, was "deported" last night to Turkey, where he will be brought to trial.
According to an announcement by the "Ministry of the Interior", Hassan Alpargyoun, owner of Alpargyoun construction company, built the specific 14-storey complex in the Güzelgyali district of the province of Ciukourova, Prefecture of Adana.
It was established that Alpargiun fled to the occupied territories shortly after the devastating earthquakes in Turkey, and after the luxury high-rise complex fell. In the announcement of the "Ministry of the Interior" it is stated that by order of the "Minister", Ziya Öztukler and after it was established that he was in the pseudo-state, Alpargiun was "arrested and deported" to Adana after consultation with the Prosecutor of Adana.
T /k Media had written that Alpargiun had escaped to the occupied territories on Monday night.
The stories of the children who survived buried in the ruins of the deadly earthquake
VIDEO: A ray of life in the ruins-Man was pulled out alive after 149 hours
Searches for the 24-year-old athlete who sent sms from the ruins were fruitless-No trace of life
Anger erupts over paper buildings in Turkey-Over 100 arrests