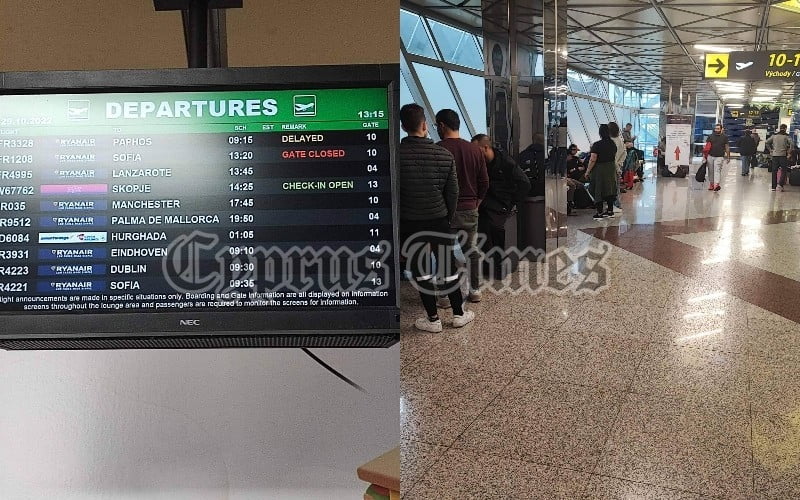 Cypriot passengers stranded at Bratislava airport due to plane breakdown – Boarded normally and did not depart for Cyprus – Disembarked and have been waiting for hours to return
Download the CYPRUS TIMES APP! HERE for Android and HERE for iOS
Big inconvenience for Cypriot flight passengers who were going to travel from Slovakia to return to Cyprus.
Specifically, a Ryanair aircraft that would operate a flight scheduled to depart at 9.15 am from Bratislava to Paphos, presented damage as a result of which it remained stuck at the airport.
As reported in the Cyprus Times, passengers of the flight boarded normally on the aircraft and after more than an hour, disembarkation took place and they have been stuck at the airport for hours.
They are waiting for the necessary actions to be taken to repair the damage and check or for an arrangement to be made by the company in order to to be able to travel. However, so far the passengers have not received any official information.