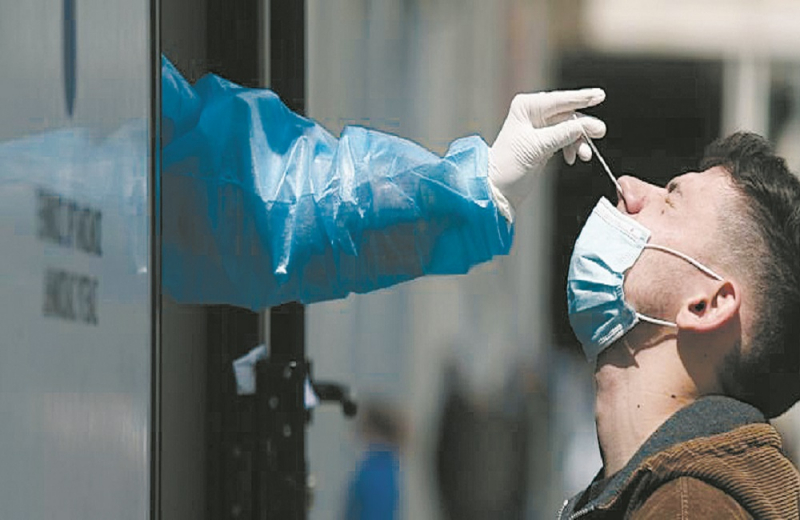 The cases of the last days show a gradual relief of the pandemic, with the experts, however, not being complacent due to the increase of the number of patients. The gradual decline recorded in the daily cases from January 8, is considered a sign of performance of the measures taken, with the main feature being the strict health controls. In the last week, more than 21 thousand new cases were recorded, while the previous week the cases exceeded 28 thousand. At the same time, the number of Covid-19 inpatients is approaching 260, and in MAF and ICU 100. Scientists continue to be moderately optimistic about the evolution of the pandemic in the near future, waiting to see if current trends continue.
Double hospitalization
These days, the largest hospitalization of children with coronavirus is observed, since they have almost doubled compared to two weeks ago, according to the director of the Pediatric Clinic of the Hospital, Archbishop Makarios III, Dr. Abraham Elias. About one in three children being treated at Makareio Hospital currently have coronavirus, he added. According to Dr. Elias, the hospitalizations of children with coronavirus have doubled, as two weeks ago it was about five, and today 10 children are hospitalized, while the hospitalizations range between 8 and 11 children. According to a sampling identification, the Omicron mutation was detected in 6 of the 21 samples and four involved infants who were discharged.
More about the issue in the printed version of "P" and for the subscribers of POLITIS PREMIUM the digital version of the newspaper in PDF at the same time with its printed circulation daily from 05:00 in the morning.