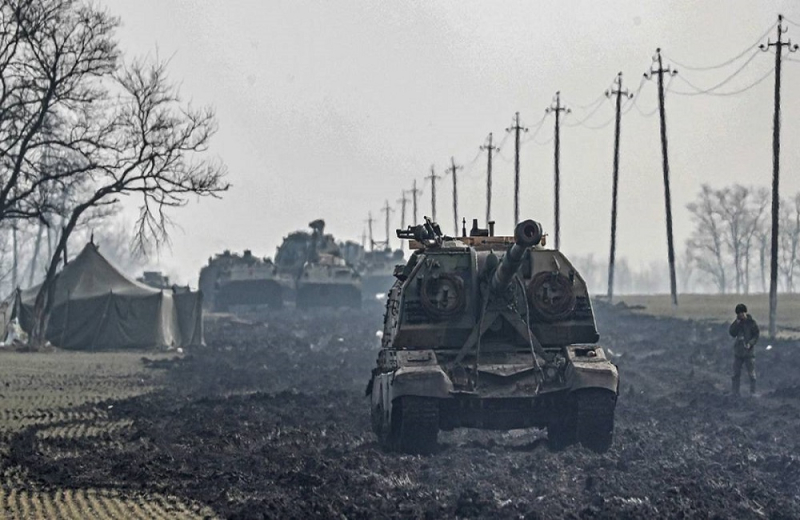 The invasion of Ukraine does not seem to be going according to plan and speed that the Russians wanted, as the Ukrainians seem to be showing a lot of resistance. And not only on the battlefield, but also in the Russian trolling which seems not to have been well prepared for this military operation.
In a video circulating on the Internet, we see a Russian tank on the side of the road running out of fuel. Its crew can do nothing but wait for the refueling tank.
A priceless exchange of a brave Ukrainian citizen with Russian army stuck out of fuel. ENGLISH SUBTITLES.

[Thanks to my Ukrainian friend for transcription and translation] pic.twitter.com/Rar3WRXEwD

— Ali 🇺🇦🕊 (@aliostad) February 26, 2022
The Ukrainian asks if they know where they are going and gets a negative answer. > The courageous driver takes the initiative to tell him that they are heading to the capital, Kyiv, and tells them that they are not the only ones who do not know their destination.
Another video, the validity of which we do not know , shows a tractor "stealing" a tank, supposedly somewhere in Ukraine (though it probably looks set up). In each case, the people have, for the first time, been offered a chance to vote. newsauto.gr