POWERED BY:
18:26 Sunday
March 13, 2022 INSIDER • GOAL • IN-CYPRUS • PROPERTY • CYPRUS-IS • CAREER LIKE • GOING OUT • XRYSES SYNTAGES • ACTIVE • PHILGROUP NEWS & nbsp; SOCIETY & nbsp; INSIDER & nbsp; OPINIONS & nbsp; GOING OUT & nbsp; CULTURE & nbsp; SPORTS & nbsp; AUTO & nbsp; GOOD LIFE & nbsp; USEFUL & nbsp; PRINTED EDITION & nbsp;
ARCHIKIEIDISEISPOLITIKITOPIKAPARASKINIOMEDIAELLADAKOSMOSEPISTIMIPERIVALLONTECHNOLOGIASYNENTEFXEISCHRYSES ETAIREIESKOINONIAEIDISEISKYPROS OF CHTHESANAGNOSTI HAVE LOGOEPISTOLESSYNENTEFXEISDIMOFILI IN INTERNETVIDEOSAFIEROMATAADVERTORIALINSIDEREPICHEIRISEISKYPROSBRAND VOICECAPITALFORBESBLOOMBERG OPINIONPROTAGONISTESKAFTI GRAMMICHRYSES ETAIREIESKARIERAAPOPSEISARTHRA IN "F" INTERVENTION IN "F" MESSAGE YOUR SKITSAO WORLD TWITTERGOING OUTTHINGS TO DOCINEMAMOUSIKIESTIATORIABAR/CAFETV ODIGOSTILEORASIPOLITISMOSKYPROSKOSMOSKRITIKESEKDILOSEISPROSOPAATHLITIKAPODOSFAIROMPASKETPARASKINIAELLADADIETHNIALLA SPORAPOPSEISSKITSOVIDEOSAUTONEAPAROUSIASIAPOSTOLESAGONESKALI ZOIFGEIADIATROFIEF ZINASTRACHRYSES SYNTAGESSYNTAGES SEFVIMA VIMACHRISIMAFARMAKEIAGIATROIAERODROMIALIMANIATILEFONAOPAPKAIROSSYNALLAGMALACHEIAAPPSPROSFORESENTYPI EDITION POLITIKITOPIKAPARASKINIOMEDIAELLADAKOSMOSEPISTIMIPERIVALLONTECHNOLOGIASYNENTEFXEISCHRYSES COMPANIES EIDISEISKYPROS OF CHTHESANAGNOSTI HAVE LOGOEPISTOLESSYNENTEFXEISDIMOFILI THE INTERN ETVIDEOSAFIEROMATAADVERTORIAL EPICHEIRISEISKYPROSBRAND VOICECAPITALFORBESBLOOMBERG OPINIONPROTAGONISTESKAFTI GRAMMICHRYSES ETAIREIESKARIERA ARTICLES IN "F" INTERVENTION IN "F" MESSAGE YOUR SKITSAO WORLD OF TWITTER THINGS TO DOCINEMAMOUSIKIESTIATORIABAR/CAFETV ODIGOSTILEORASI KYPROSKOSMOSKRITIKESEKDILOSEISPROSOPA PODOSFAIROMPASKETPARASKINIAELLADADIETHNIALLA SPORAPOPSEISSKITSOVIDEOS NEAPAROUSIASIAPOSTOLESAGONES YGEIADIATROFIEF ZINASTRACHRYSES SYNTAGESSYNTAGES SEFVIMA STEP FARMAKEIAGIATROIAERODROMIALIMANIATILEFONAOPAPKAIROSSYNALLAGMALACHEIAAPPSPROSFORES ENTERPRISES LTD BRAND VOICE CAPITAL FORBES BLOOMBERG OPINION PROTAGONISTS HOT LINE GOLDEN CAREER COMPANIES
EXCLUSIVE COOPERATION
TOGETHER WITH
Powered by
Next Previous Inflationary nightmare, real fear of recession HOME • INSIDER • CYPRUS • Nightmare inflation, real fear of recession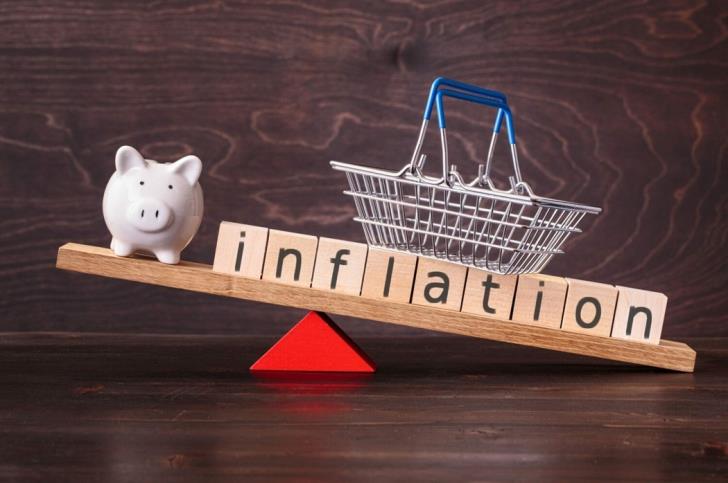 & nbsp & nbspTis Theanos Thiopoulou & nbsp; & nbsp;
Successive increases in energy prices as well as sharp rises in prices for a range of foods, other products and raw materials are fueling pan-European inflation, with several analysts pointing out that if the war in Ukraine lasts too long, there is a risk of inflation. pressures do not have a short-term but medium-term horizon and the question now is whether there will be recessionary effects in the near future.
READ ALSO: & nbsp; MINISTRY: Energy , cereals and stagnant inflation are concerns
Adverse – and public – are the forecasts of the head of the European Central Bank Christine Lagarde for the development of inflation in 2022. The basic forecast is now 5.1% in 2022, from 3.2% until recently. In a worse case scenario, in fact, the ECB raises its inflation forecast to 5.9% and lowers its estimate for GDP growth to 2.5%, while in the extreme scenario inflation jumps to 7.1% and growth slows to 2.3%.
After almost a decade of very low inflation in the euro area, inflation has been on the rise mainly due to rising energy prices and production and supply chain problems caused by the pandemic and no one can predict after the uncertainties of the war in Ukraine, where it can stop. The ECB notes that growth prospects have weakened and become more uncertain, as the war pushes energy prices higher, reduces confidence and affects trade. However, the economy will have to continue to grow, as it continues to reopen, reverting to a two-year hiatus due to the epidemiological crisis. Real GDP is projected to grow by 3.7% in 2022, 2.8% in 2023 and 1.6% in 2024.
In Cyprus, the forecasts of the Ministry of Finance, as included in the 2022 budget, are based on the post-COVID era and the best days expected in tourism and the economy in general, calculating inflation of 1.5%, when there was no risk of invasion on the horizon of Russia in Ukraine. Under normal circumstances, the growth rate in 2022 was estimated at 4%, but something that in reality, with the current data, does not come out. The Minister of Finance, Konstantinos Petridis, in the meeting he had with the Advisory Economic Committee, last week, told the social partners that the growth rate for 2022 will close positively, however, the sign will be marginal. This may mean that if the situation develops worse than expected today, the economy will be in danger of recession. For inflation, the budget target will already be revised, with initial estimates currently at 2.5%, but no one can rule out that this target can be exceeded. & nbsp;
Shock for everyone
The shock concerns not only the Cypriot consumers but also the Europeans, since the prices, not only of the energy products, but also of basic foodstuffs and very important services have increased, devouring the disposable income.
In Cyprus, from At 6.6% of inflation in February, the largest contribution on an annual basis was to energy and electricity costs, as well as agricultural products. The share of food in the consumer price index is expected to expand in the near future, following Russia's decision to suspend exports of wheat, rye, barley, corn and sugar, even to the countries of the Eurasian Economic Union, as it will lead to new large increases. in a series of goods that fill the housewife's basket and consequently will put new pressure on inflation. Analysts estimate that inflation in Cyprus in March will be even higher, as it will integrate on a larger scale the effects of the invasion of Ukraine, but many are those who estimate that in the coming months it may reach even higher levels. >