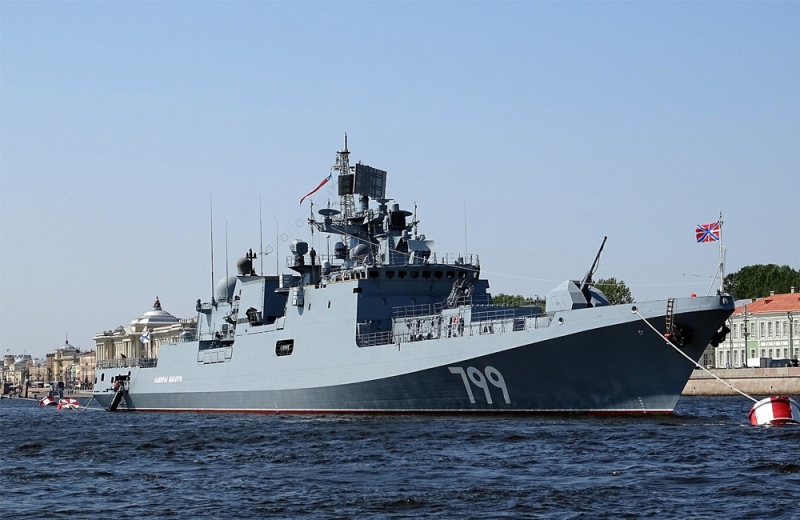 "Moskva", new reports – which have not yet been confirmed by an independent source – come to add a "headache" to Vladimir Putin.
In the last minutes, rumors are circulating, mainly via Twitter, that another Russian warship is burning in the Black Sea.
Unconfirmed.
An explosion followed by a fire occurred on board the Russian frigate of Admiral Grigorovich class near Snake Island.#Russian 🇷🇺 aircraft are now circling over this area. Rescue ships came out to help the ship from the temporarily occupied Crimea. 🤭 pic.twitter.com/VMfp9lCVvE

— Skipper (@Grumpy__Skipper) May 6, 2022
< This is a frigate of the "Admiral Grigorovich" class of the Russian Navy that is said to have caught fire near the island of Zmiiny, in the Black Sea.
UNCONFIRMED:
Reports that 🇷🇺Russian Grigorovich-class frigate Admiral Makarov on fire near Zmiiny island, south of Odesa after being hit by 🇺🇦Neptune anti ship missile.

(Library photo) pic.twitter.com/FMnDsJjig0

— Navy Lookout (@NavyLookout) May 6, 2022
The cause of the fire is not known at this time, while traps are said to be trapped. There are many people on board right now.
UNCONFIRMED:
Reports that 🇷🇺Russian Grigorovich-class frigate Admiral Makarov on fire near Zmiiny island, south of Odesa after being hit by 🇺🇦Neptune anti ship missile.

(Library photo) pic.twitter.com/FMnDsJjig0

— Navy Lookout (@NavyLookout) May 6, 2022