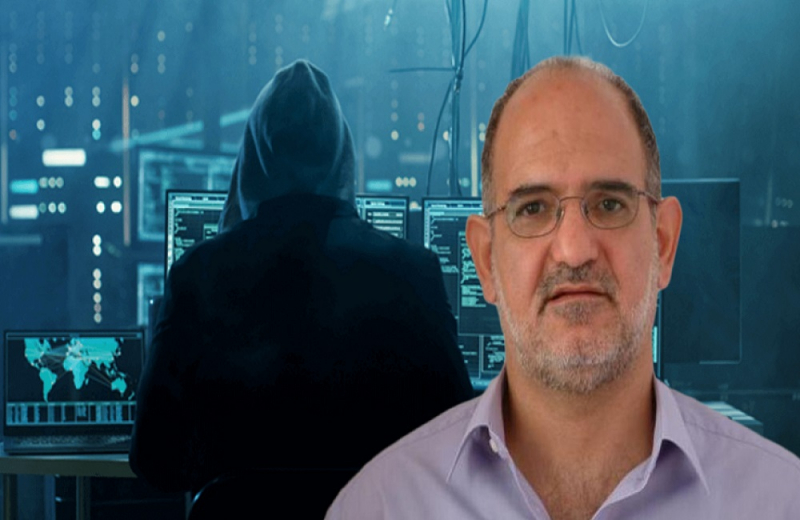 For three years now, the journalist, analyst and writer Makarios Drousiotis has been complaining that he is a victim of surveillance of his telephone data, but also a victim of the interception of his personal files. The case has been reported to the Police, while it is the main object that the last book of the trilogy "Gang" is dealing with, which is in the final stage of writing and is expected to be published and released soon.
Speaking in the show "Control Panel" of POLITIS 107.6, Mr. Drousiotis published two other monitoring incidents, which occurred only recently. These are surveillance of his home, about which he informed the Authorities, but also a foreign expert who deals with security issues with whom he cooperates.
There was an intervention
Asked how the foreign expert came to be, Mr. Drousiotis said that he contacted him through a Non-Governmental Organization (NGO) to examine all the data through a search on his phone and in his files and according to his conclusion, there is intervention and in fact in serious form.
"The police have been complaining for three years and have not found anything yet. This has been announced to me. Nor do I hope they will find. They may not see them but they exist, "he said on the Control Panel show.
Recent follow-ups
The last surveillance, as Makarios Drousiotis said, took place in the late hours of the morning and on the morning of Sunday, February 20, at his residence. The events were recorded by security cameras. In fact, he personally approached one of the suspects and recorded a conversation with him on his cell phone. The audiovisual material was evaluated by a security expert abroad and the conclusion was that it was clearly a detection operation. The expert's advice was to take self-defense measures, to make the fact public and to report the case to the authorities. He did so, sending a written complaint by e-mail on February 22 as he was abroad to the police chief, attaching nine short videos. The complaint was notified to the Attorney General and the Minister of Justice, but none of the three responded to the e-mail.
On February 24, after Mr. Drousiotis returned to Cyprus, he contacted a sergeant from the cybercrime industry, despite the fact that his last complaint was not related to cybercrime, but to a possible crime with a physical presence.
Investigations are the cause
Makarios Drousiotis is convinced that the motive for his personal adventure is his investigations into corruption, which he says thrive because there are no independent institutions that serve the rule of law, but to serve the system of power.
Everything will be published with data in his new book, which he notes is in the final stages of writing, as it awaits some additional last items that he wishes to add. "I have given it to safe hands to exist," he said, adding that "it is data that I will publish and everyone will judge if what I am saying is an exaggeration, how much it has to do with reality and how much documentation there is." >