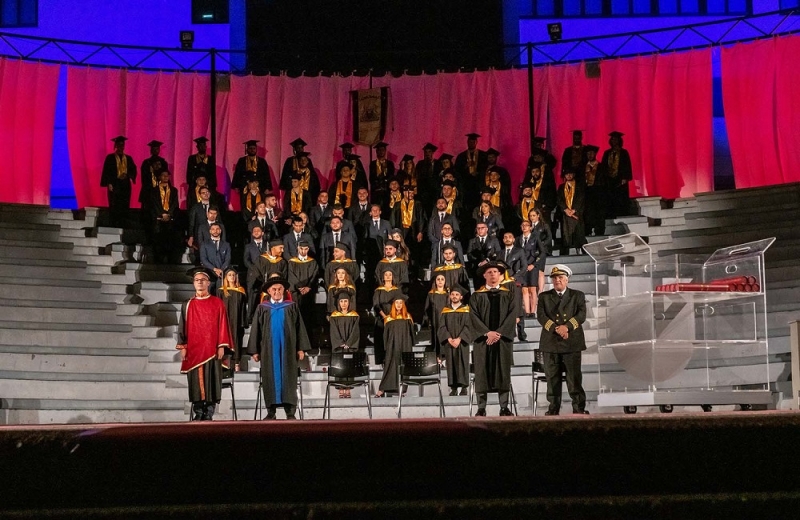 The Intercollege Graduation Ceremony 2022 took place last week in the open amphitheater of the University of Nicosia in the presence of a large crowd, the leadership of the academic community of the College and the University. p>
Addressing the new graduates during the graduation ceremony, Dr. Emilios A. Solomou, President of the College, stated among other things that: "As Intercollege we want to believe that we have given the graduates of this year all the supplies for the realization of their goals and dreams. Our goal has always been and is to offer young people who decide to continue their studies in Cyprus an educational institution with all the necessary building facilities and equipment as well as qualified and well-trained staff.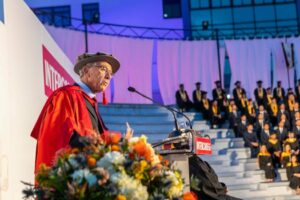 On behalf of the graduates, Anna Adamou, of the "Naval Science" program of Intercollege, addressed a greeting which, among other things, stated:
"Today, the efforts and efforts of all these years of our study are rewarded. So we deserve a big thumbs up and wishes for a successful career and happiness in life. Today, too, the struggles of our parents who supported us so much are being rewarded, and today they stand here to show off our pride and excitement. A big congratulations to you, our dear parents, for your struggles and efforts ".
The main speaker of the ceremony was the Deputy Minister of Shipping to the President, Mr. Vassilis Dimitriadis, who stressed, among other things, that: give the opportunity to meet these wants. Today's graduates of Intercollege and the Cyprus Naval Academy have all the supplies to pursue a career in either a career at sea or a career on land.
We are by their side to inform them properly, to offer them the supplies to serve the Shipping sector which really has huge potential and through the new approaches of either the green transition or the digital one, I believe that the skills are necessary to be able to effectively fulfill their task.
Best Academic Performance Awards, while the Ceremony ended with the awarding and validation of diplomas and diplomas.
Presenters of this year's Graduation Ceremony were Angelos Iakovidis and Fani Papamichael.