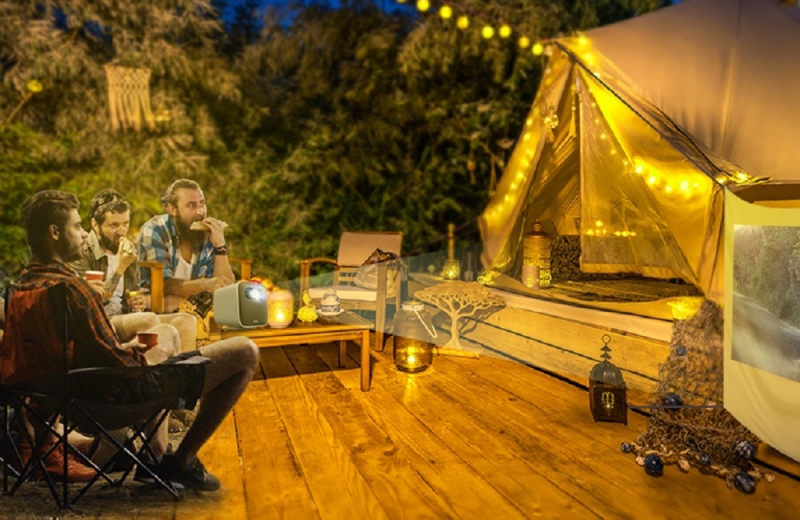 Parliament is called upon to pass as soon as possible the new legislation for the development of luxury camps "Glamping" in order to operate the first licensed accommodation in early 2023. Several entrepreneurs have expressed interest in investing in this new tourism product that is growing rapidly worldwide. is associated with the experience of luxury accommodation in the countryside. Next Tuesday, the specific bill will be put on the table for discussion before the competent committee of the Parliament.
The specific developments are expected to contribute to the enrichment of the tourist product, to the further development of the mountainous areas and at the same time to attract new segments of the tourist markets. It is particularly expected to serve "family tourism" as this form of tourism is very popular among families with young children, a market that wants to get in touch with nature provided the provision of basic infrastructure and services.
According to the proposed bill, the term "glamping" – derived from the words "glamor" and "camping" – means the experience of luxury accommodation in nature, in outdoor tourist accommodation erected outside residential areas and include different types of accommodation in mild structures. harmonized with the natural environment. The infrastructure that will be created in these developments must be made of environmentally friendly materials combining high aesthetics and the provision of upgraded services. Among other things, they are subject to quality criteria for licensing such as the camping site has a jacuzzi, free high-speed Wi-Fi that covers the entire camping area, as well as an outdoor gym with various wooden fitness equipment that may have and the form of a battlefield. The quality criteria set out in the bill include the following:
Use of materials throughout the facility that are environmentally friendly and harmonization of camping facilities and semi-permanent structures with the natural environment with the least possible intervention in it.
Promoting themed tourism activities & # 8211; special forms of tourism. Ability to provide activities of special interest related to the surrounding area. Activities may include nature walks, horse riding, cycling, visits to farms, museums, agricultural processing workshops and other landmarks in the area.
Night vigil.
Fencing of space with metal mesh or other suitable material, at least 1.80 meters around the perimeter of the plot.
Internal network of roads/corridors for access to all areas and facilities.