POWERED BY:
16:53 Saturday March 26, 2022 INSIDER • GOAL • IN-CYPRUS • PROPERTY • CYPRUS-IS • CAREER LIKE • GOING OUT • XRYSES SYNTAGES • ACTIVE • PHILGROUP NEWS & nbsp; SOCIETY & nbsp; INSIDER & nbsp; OPINIONS & nbsp; GOING OUT & nbsp; CULTURE & nbsp; SPORTS & nbsp; AUTO & nbsp; GOOD LIFE & nbsp; USEFUL & nbsp; PRINTED EDITION & nbsp;
ARCHIKIEIDISEISPOLITIKITOPIKAPARASKINIOMEDIAELLADAKOSMOSEPISTIMIPERIVALLONTECHNOLOGIASYNENTEFXEISCHRYSES ETAIREIESKOINONIAEIDISEISKYPROS OF CHTHESANAGNOSTI HAVE LOGOEPISTOLESSYNENTEFXEISDIMOFILI IN INTERNETVIDEOSAFIEROMATAADVERTORIALINSIDEREPICHEIRISEISKYPROSBRAND VOICECAPITALFORBESBLOOMBERG OPINIONPROTAGONISTESKAFTI GRAMMICHRYSES ETAIREIESKARIERAAPOPSEISARTHRA IN "F" INTERVENTION IN "F" MESSAGE YOUR SKITSAO WORLD TWITTERGOING OUTTHINGS TO DOCINEMAMOUSIKIESTIATORIABAR/CAFETV ODIGOSTILEORASIPOLITISMOSKYPROSKOSMOSKRITIKESEKDILOSEISPROSOPAATHLITIKAPODOSFAIROMPASKETPARASKINIAELLADADIETHNIALLA SPORAPOPSEISSKITSOVIDEOSAUTONEAPAROUSIASIAPOSTOLESAGONESKALI ZOIFGEIADIATROFIEF ZINASTRACHRYSES SYNTAGESSYNTAGES SEFVIMA VIMACHRISIMAFARMAKEIAGIATROIAERODROMIALIMANIATILEFONAOPAPKAIROSSYNALLAGMALACHEIAAPPSPROSFORESENTYPI EDITION POLITIKITOPIKAPARASKINIOMEDIAELLADAKOSMOSEPISTIMIPERIVALLONTECHNOLOGIASYNENTEFXEISCHRYSES COMPANIES EIDISEISKYPROS OF CHTHESANAGNOSTI HAVE LOGOEPISTOLESSYNENTEFXEISDIMOFILI THE INTERN ETVIDEOSAFIEROMATAADVERTORIAL EPICHEIRISEISKYPROSBRAND VOICECAPITALFORBESBLOOMBERG OPINIONPROTAGONISTESKAFTI GRAMMICHRYSES ETAIREIESKARIERA ARTICLES IN "F" INTERVENTION IN "F" MESSAGE YOUR SKITSAO WORLD OF TWITTER THINGS TO DOCINEMAMOUSIKIESTIATORIABAR/CAFETV ODIGOSTILEORASI KYPROSKOSMOSKRITIKESEKDILOSEISPROSOPA PODOSFAIROMPASKETPARASKINIAELLADADIETHNIALLA SPORAPOPSEISSKITSOVIDEOS NEAPAROUSIASIAPOSTOLESAGONES YGEIADIATROFIEF ZINASTRACHRYSES SYNTAGESSYNTAGES SEFVIMA STEP FARMAKEIAGIATROIAERODROMIALIMANIATILEFONAOPAPKAIROSSYNALLAGMALACHEIAAPPSPROSFORES ENTERPRISES LTD BRAND VOICE CAPITAL FORBES BLOOMBERG OPINION PROTAGONISTS HOT LINE GOLDEN CAREER COMPANIES
EXCLUSIVE COOPERATION
TOGETHER WITH
Powered by
Next Previous Investment opportunity with 6 apartments near Pan. Cyprus HOME • INSIDER • CYPRUS • Investment opportunity with 6 apartments near the University. Cyprus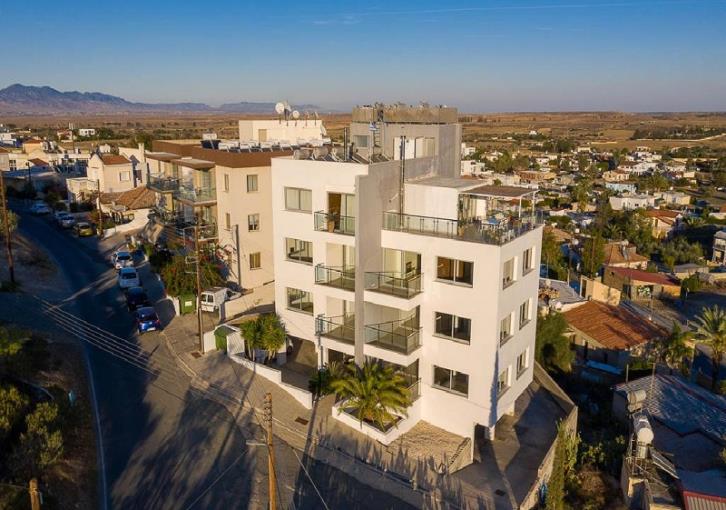 Six apartments in an apartment building in Geri, available for sale & nbsp; Altamira Real Estate
Demand for the purchase of apartments in the area of ​​Geri in the province of Nicosia is particularly high.
The area, which has experienced great residential development in recent years, is considered one of the most popular in the province of Nicosia, as it is located extremely close to the University of Cyprus, the highway and the center of the capital. It also offers a wide range of services to its residents, such as supermarkets, banks, bakeries, shops, malls and restaurants.
Recognizing the huge interest observed in buying a property in Geri, Altamira Real Estate has for sale six large and spacious apartments in an apartment building near the Church of Agios Minas. The properties, available for sale at the indicative price of € 640,000, are located in a quiet residential area, while enjoying panoramic views, as they are located on a hill. The apartment building has a total of eight apartments.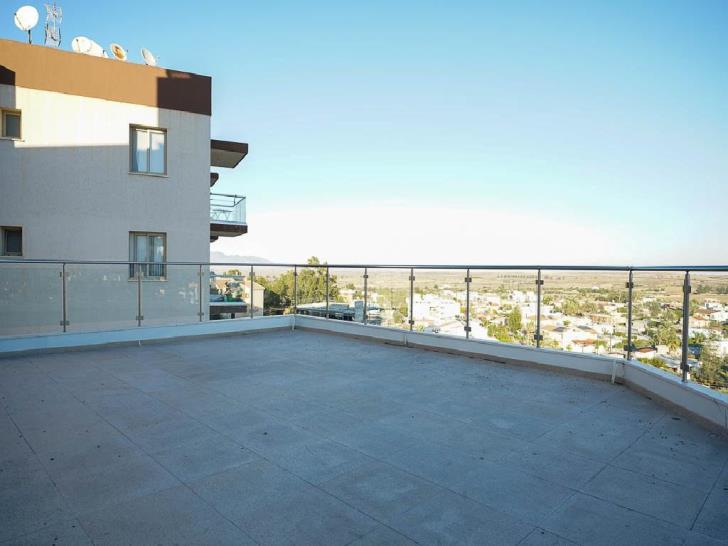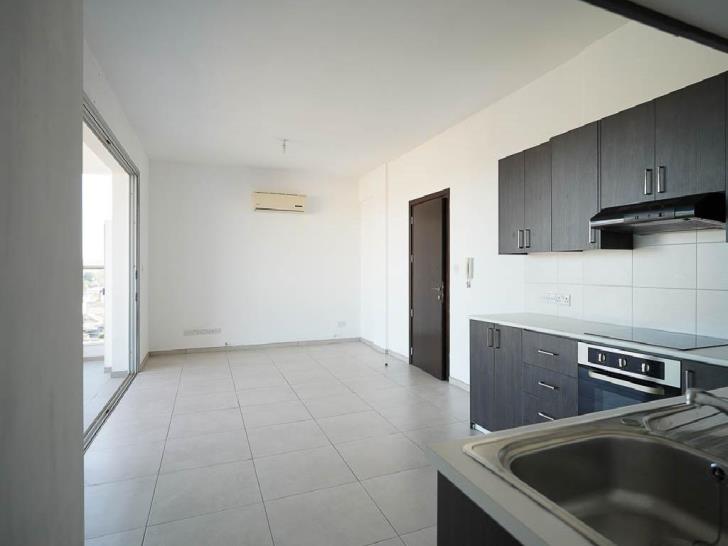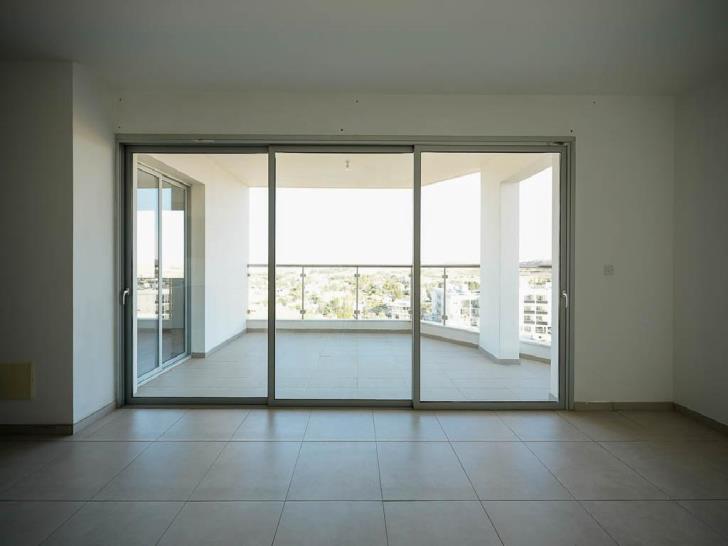 The total area of ​​the interiors is around 428 sq.m., of the covered verandas of 77 sq.m. and of the uncovered verandas in 153 sq.m .. Five of the apartments are two-bedroom and the 6th one-bedroom. while they are considered a great investment opportunity since they are empty and in very good condition, which makes them ideal for immediate use. Either for home ownership or for short-term rent, even bringing high returns to the potential owner. Indicatively, the two bedroom apartments in the area can be rented for € 650/month while the one bedroom apartment for € 550/month.
Opening offers every Tuesday, at 10 am .
Interested buyers have the opportunity to submit their offer through the appropriate Altamira procedure Altamira Real Estate , with a lower price than the indicative one mentioned on the website.