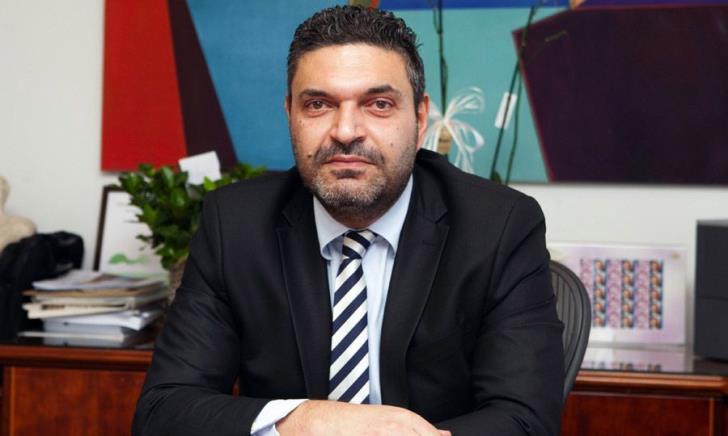 & nbsp & nbspphilenews/ΚΥΠΕ & nbsp; & nbsp;
High inflation in the EU is a problem for us and must be addressed with the appropriate monetary instruments, said Finance Minister Konstantinos Petridis, speaking on Saturday at a conference of the Glafkos Clerides Institute for the Future of Europe.
Mr. Petridis first referred to the achievements of our accession to the EU and said indicatively that if in 2013 we were not in the EU and were not part of the great achievement of the euro, with a currency such as the pound, we would live what Turkey is living today. . The future and the next generation, he said, is not just a recovery fund, it is a tool and not a panacea, he said.
The Minister stressed that two years ago there was a heart attack in the EU, that of the pandemic crisis when we first decided by law to ban the operation of the economy, something that never happened again in the world. The EU, which is often blamed, showed quick reflexes for a change in monetary policy for the first issue of common debt for the recovery fund, said the Ministry of Finance.
READ ALSO: & nbsp; Households drown in food increases and fuel
He noted that two years later we have many challenges ahead, things will not be easy and the era after the pandemic will not be the same. Referring to the debate on changing the monetary governance, he said that the views are divided but the solution is somewhere in the middle. Mr Petridis said we should not underestimate EU fiscal rules because they have led to prosperity and a strong euro in recent years. However, he said that the debts have increased and many countries have problems in management, but estimated that Cyprus will not be one of them, "because we did a very good management".
interest rates are not unrelated to inflation today, with signs of the real estate bubble and price increases. He said that & nbsp; inflation in the EU today is what was observed in 1980-81 and said that he does not agree with those who say that it is a very & nbsp; temporary phenomenon. He added that we must be ready to manage it with monetary means.
Mr. Petridis said that inflation is an invisible robber who takes money from our income and eats from our deposits and that's us is a problem and we must be prepared to deal with it with the right monetary tools.