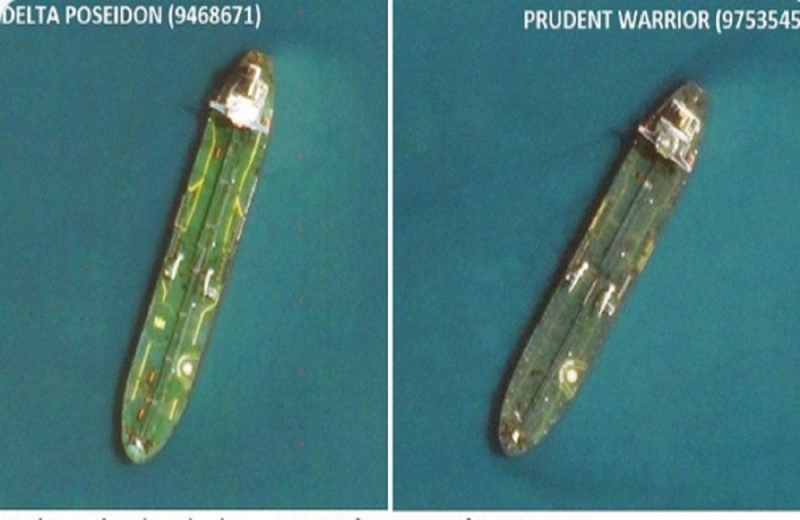 Video from the operation of violent occupation of the two Greek tankers was published by the supreme leader of Iran, Ayatollah Khamenei, and in fact there is a post on Twitter stating that "they stole Iran's oil off the coast of Greece and then brave Iranians responded and confiscated the enemy oil tankers. "
They stole Iran's oil on the coast of #Greece, then brave Iranians retaliated and confiscated the enemy's oil tankers. But in the mainstream media's propaganda, Iran is accused of theft. Who's the thief? You who stole our oil or us who took it back? pic.twitter.com/KqXFlJcwKW

— Khamenei.ir (@khamenei_ir) June 4, 2022
Ayatollah Khamenei admits Iran has seized oil from the two Greek tankers captured by the Revolutionary Guards in the Persian Gulf on May 27 .
"Who is the thief?" You, who stole our oil , or we who got it back "? is another contradictory message that accompanies the video. In fact, during his speech on the anniversary of the death of the founder of the Islamic Republic of Iran, Ayatollah Khomeini, Khamenei insisted:
"Who is the pirate? "Returning stolen property is not called theft." two Greek-owned tankers.
One of the two Greek tankers seized by Iran, the The Prudent Warrior remains moored in Larak, while the Delta Poseidon , less than a mile from Larac's port, was moved farther north to Kessem Island.
< center>
UPDATE (to be visually confirmed): The PRUDENT WARRIOR (9753545) has now appeared in the Bandar Abbas anchorage area north of Qeshm Island, at least in terms of an AIS signal. DELTA POSEIDON (9468671) was also underway yesterday towards the area in the Strait of Hormuz. pic.twitter.com/t46xQPKreg

— TankerTrackers.com, Inc. (@TankerTrackers) May 30, 2022
The two Greek tankers are now a shorter distance apart of one nautical mile between them.
It's the latest in a series of piracy and explosions in the Hormuz Strait, where one-fifth of The events began after the US unilaterally withdrew from Donald Trump's decision on the agreement with Iran, under which Tehran had agreed to drastically reduce uranium enrichment in exchange for the lifting of the financial sanctions imposed on it for its nuclear program.