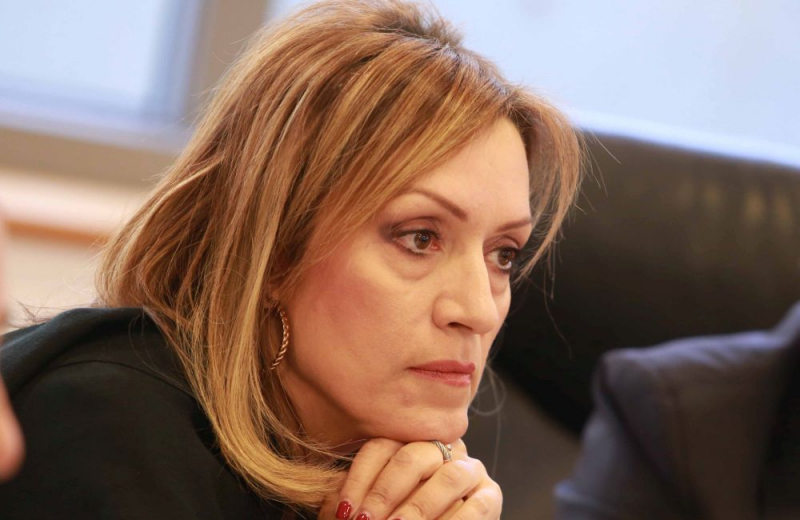 "I am sorry if I displeased the AKEL secretary general. It never crossed my mind that AKEL would support a conscious executive of DISY and former minister of the Anastasiadis government ", said Irini Charalambidou, AKEL MP in Politis 107.6 and 97.6.
Ms. Charalambidou, obviously annoyed with the rumors about the support of George Pamporidis as a candidate for the presidential elections of '23, stated in a strong style that "for 10 whole years in panels and Parliament I was facing disparaging reports about AKEL and Dimitris Christofias, and from of Mr. Pamporidis. "Unless today he refutes what he has been saying for so many years."
Asked what will happen if Mr. Pamporidis is finally elected by AKEL, the party MP said that "I was the first to take a stand and said that it is necessary to cooperate and that I will do everything to change the DISY government." , however, she diligently avoided commenting on what she would do if they supported AKEL – DIKO George Pamporidis. He noted, however, that he took it for granted that "this is not an option for my party."
"Whichever candidate they choose, I will be in battle. "But I can't with alarms", said Ms. Charalambidou.
In the comment that as a representative of the New Forces she will be called to express her opinion, Ms. Charalambidou indirectly but clearly hinted that such a thing will not happen: The only time I was invited to the Central Committee of AKEL is for the budget vote, he said and added: "We are called twice a year. .. Were we asked about Spanos? " said the AKEL MP in a strong style.
Listen to the intervention of Irini Charalambidou in the "Morning Inspection" broadcast by Politis 107.6 & 97.6:
CITIZEN 107.6 · MORNING INSPECTION 01 – 02 – 2022 IRINI CHARALAMPIDOU