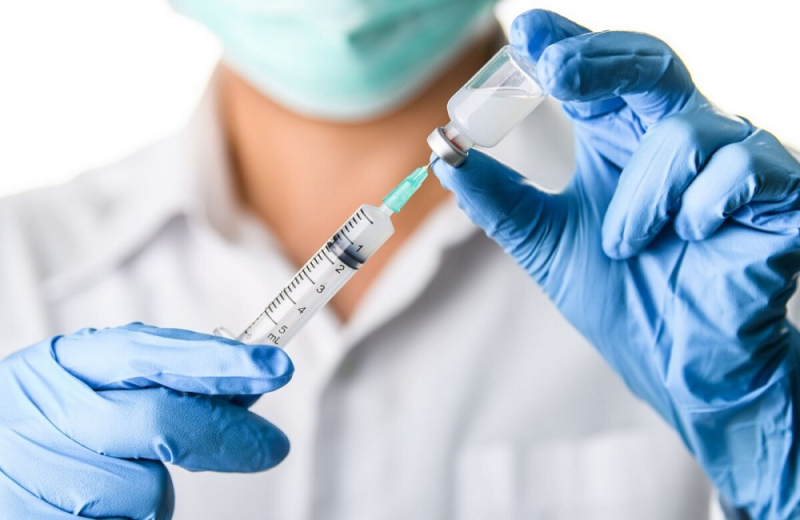 A fourth booster dose of Covid-19 vaccine boosts antibodies to even higher levels than the third dose, but it is not enough to prevent Omicron mutation infection, according to a preliminary study in Israel.
The Israeli Sheba Medical Center administered second booster doses in a clinical trial to staff and is examining the effect of the Pfizer vaccine booster dose in 154 people after two weeks and the Moderna booster dose in 120 people after one week, he said. Gili Regger Yohai, director of the Communicable Diseases Unit.
The vaccines caused an increase in the number of antibodies "even a little higher than we had after the third dose," said Reger Yohai. "However, that is probably not enough for Omicron," he told reporters. "We know by now that the level of antibodies needed to protect and prevent Omicron infection is probably too high for the vaccine, even if it is a good vaccine."
The findings, which the medical center said were the first of its kind worldwide, are preliminary and have not yet been published.
Israel was the country that started the initial vaccinations faster a year ago and last month began offering a fourth dose of vaccines, or a second booster, to the most vulnerable high-risk groups.
At the same time, the Ministry of Health announced today that it will shorten to five out of seven days the mandatory quarantine period for those diagnosed positive in Covid-19, after an initial reduction of the period last week, provided that the patients are asymptomatic. Until last week, the isolation period was 10 days.
The latest decision, which will take effect on Wednesday, aligns Israel with US recommendations. The measure also requires patients to have a negative antigen test at home before the isolation ends, the ministry said.
Prime Minister Naftali Bennett has said that the increase in the number of cases due to the Omicron mutation and the number of people in isolation has become an aggravating factor for the Israeli economy. "This decision will allow us, on the one hand, to continue to ensure public health and, on the other hand, to guarantee the stability of the economy at this time, even though it is difficult, so that we can safely overcome this wave," Bennett said. .
The Israeli government's coordinator for dealing with the pandemic, Salman Zarka, said the Ministry of Health had found that people were more contagious during the first three days after the infection.