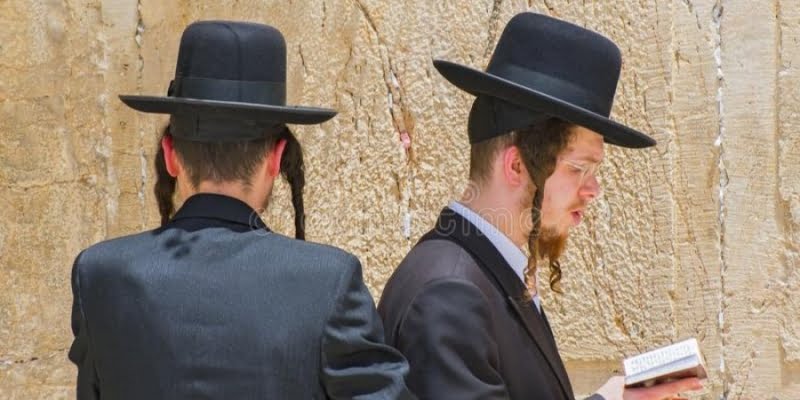 Since the beginning of the week, an initiative has been underway by a group of ultra-Orthodox Jews in Israel to create a community in Cyprus, as reported by Israeli newspapers and websites.
The pioneers of this initiative are a couple of Ultra-Orthodox Jews from the city of Beitar Illit in central Israel. They are Yosef and Hava Laufer, who are professionally engaged in photography. The open invitation they published last Tuesday on websites aimed at the ultra-orthodox Jewish community, which makes up 12% of the country's total population, is aimed at ultra-orthodox families who would like to start a new life abroad, creating a new community of their co-religionists who will observe the precepts of Judaism.
Although this specific initiative comes from Israel's ultra-orthodox religious community, a similar trend is observed among many secularized Jewish Israelis, who face great difficulties surviving in their homeland due to the high cost of living. In addition to this, the tense political situation that prevails from time to time in Israel due to the Arab-Israeli conflict is an additional reason for many Israelis to consider moving to Western countries.
As Hava Laufer states in the financial insert The Marker of the authoritative Israeli newspaper Haaretz, "My husband and I moved from France, where we were born, when we were 18 years old and for religious reasons settled permanently in Israel. Today we have nine children. Five years ago we realized that living conditions in Israel became more pressing, not only because of the high cost of living, so we started looking to live in a foreign country.
Their initial thought was to relocate to Portugal, Spain or Belgium, but in the end they chose Cyprus. "Cyprus is very safe, there is no violence or anti-Semitism and prices are low, 30% to 40% cheaper than' everything in Israel", explains Hava Laufer, stressing that the choice of Cyprus has the additional advantage that it is "very close to Israel, so you don't lose contact with the rest of your relatives". At the same time, as stated in the Israeli publication hosting the Laufer couple's interview, the Cypriot bureaucracy is particularly friendly to the foreigner who would like to settle on the island, especially for anyone who holds European citizenship, as state health insurance is offered and it is easy to register children at school. In the case of a citizen of a third country, the bureaucratic difficulties are not insurmountable, if he is invited by a local employer who will secure him a residence and work permit, which is renewed every year.
As Yosef and Haya Laufer report, there are already brokers in Cyprus willing to find areas in which ultra-Orthodox Jewish families could settle, as well as basic structures that could ensure a daily life in accordance with the religious habits of the members of the ultra-Orthodox community. that they would like to recommend to the island. "I believe that a lot can be done from scratch, from the creation of bodies to observe and implement the dietary rules of the Jewish religion (`kashrut') to the establishment of Jewish elementary schools, and later the establishment of priesthood schools and nursing homes," says Hava Laufer, clarifying that both she and her husband are not contractors or investors. "We are simple people who want to live a peaceful life".
Since last Tuesday they published the invitation to same-faith families to relocate to Cyprus as a group "for a new religious life in a dream place", more than 500 people have responded, sending messages to the Whatsapp group they created for this purpose. According to a report published yesterday by the informative website Srugim, which is aimed at religious Jews in Israel, the total number of ultra-Orthodox who have expressed interest in moving to Cyprus amounts to at least 2000 people, although Yosef Laufer states that if his more optimistic estimate were to be confirmed , the maximum number expected would not exceed 15 families.
As the Laufer couple stated in a related report broadcast yesterday by the private television station Channel 13, they believe that "within the next two months, the first group of ultra-Orthodox families will move to Cyprus, who will prepare the ground for the arrival of any others they want." to follow their example».
In the advertising listings published in recent days on Israeli websites aimed at religious Israelis, it is not mentioned in which area of ​​Cyprus the group of ultra-Orthodox families will settle, other than that "the location that will host the ultra-Orthodox Jewish community is near big city'. Some advertising entries are framed by photos of Limassol, while others by photos of Kyrenia and Karpasia. In the interview given by Yosef and Hava Laufer to the newspaper Ha'Aretz, they state that their goal is to find land in the free areas, while other websites state that a first video conference has already been held to get to know the families who are interested in learning more information about a possible group relocation. them on the island.
Responding to a related question addressed by KYPE, the office of the Chief Rabbinate of Cyprus under Rabbi Arieh Ze'ev Raskin issued a statement according to which "the Jewish community of Cyprus is not related to this particular initiative" .
Read also: EDY: Immediate termination of availability of Director of Veterinary Services
Source: KYPE