The conscription and the "freeze" of the economy have caused a collapse in economic activity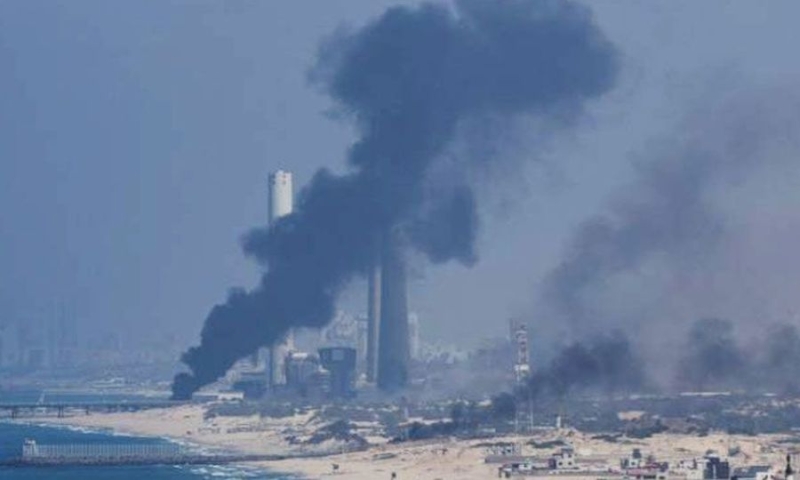 Galit Alstein/Bloomberg
From small restaurants to high-tech companies to the Chevron gas field, Israeli businesses are all on their knees because of the war with Hamas. Many liken the situation affecting Israel's $520 billion economy to that of the pandemic, when schools, offices and buildings were only open for a few hours each day. Israel's economy had been boosted by technology exports and natural gas fields discovered over the past two decades. Its GDP per capita has reached nearly $55,000, surpassing that of Britain, France and Germany.
Israel has mobilized 350,000 soldiers, representing about 8% of its workforce. Conscription and the "freezing" of the economy have caused a collapse in economic activity, disrupting everything from banks to agricultural production. They cost the government $2.5 billion a month, according to Mizrahi-Tefahot, one of Israel's largest banks. And the central bank warns that the impact on the economy will worsen the longer the war drags on. The financial hit is already significant. Israeli company stocks are showing their worst performance since the start of the war. The main index of share prices on the Tel Aviv Stock Exchange has a total loss of 15%, equivalent to $25 billion. The shekel has fallen to its lowest rate since 2012 even as the central bank announced an unprecedented package of $45 billion .for his support. It will be its worst annual performance since the turn of the century, and in the meantime the cost of insuring it against further decline is also soaring.
For Naama Zentakiu, owner of two restaurants in a town between Jerusalem and Tel Aviv, the crisis has caused her to consider laying off her 70 employees. JPMorgan Chase & Co. predicts that Israel's economy will shrink this quarter by 11%. As the US bank points out, Israel's past conflicts, including one in 2006 with Lebanon's Hezbollah and another with Hamas in 2014, lasted about seven weeks and "barely touched economic activity." "This war, however, has a much greater impact on economic activity and confidence," he points out. The first shock of the war was so strong that two weeks after it began only 12% of Israel's industries were fully operational. Most were underperforming and attributed the problem to staff shortages. The war will test Israel's endurance to the utmost. The government has already announced that the fiscal deficit will more than double both this year and next. At the same time, the credit rating agencies S&P Global Ratings, Moody's Investors Service and Fitch Ratings have all warned of an imminent downgrade of the country's credit rating, which will be the first in its history.
Meanwhile, household consumption has collapsed, sending shockwaves through an industry that accounts for about half of the country's GDP. Private consumption fell by almost a third on the day the war broke out, while spending on entertainment plummeted by 70%.