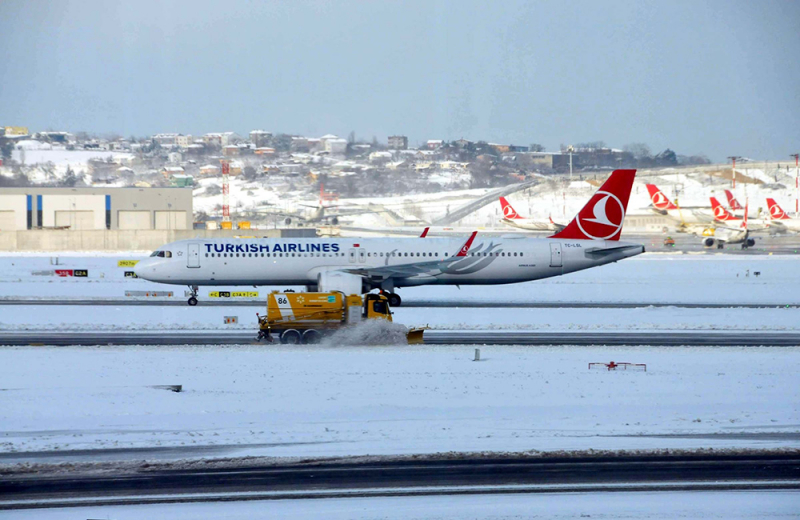 The operation of Istanbul Airport is suspended until 4.00 in the morning due to heavy snowfall, Turkish Airlines announced. The city was paralyzed by the snowstorm and the citizens were called not to move if there is no need.
Before announcing the cancellation of flights at Istanbul Airport, a Turkish Airlines plane circled in the air to land at the airport until it ran out of fuel and was instructed to land at another airport.
Turkish Airlines then announced that even the roof of the facility that served the company's warehouses collapsed due to the volume of snow and storm, fortunately without any injuries.
Istanbul Governor Ali Gerlikaya announced on his Twitter account that the snowfall in Istanbul will intensify at night. He also announced the cancellation of intercity bus services.
Roads were closed due to heavy snowfall that suddenly started in the center of Istanbul. Many chain accidents occurred on the slippery road. It is stated that the fire trucks could not intervene in accidents because they could not proceed.
The Disaster and Emergency Management Center (AFAD) of the Ministry of Interior asked citizens to follow the meteorological warnings due to adverse weather conditions throughout the country and not to leave unless necessary.