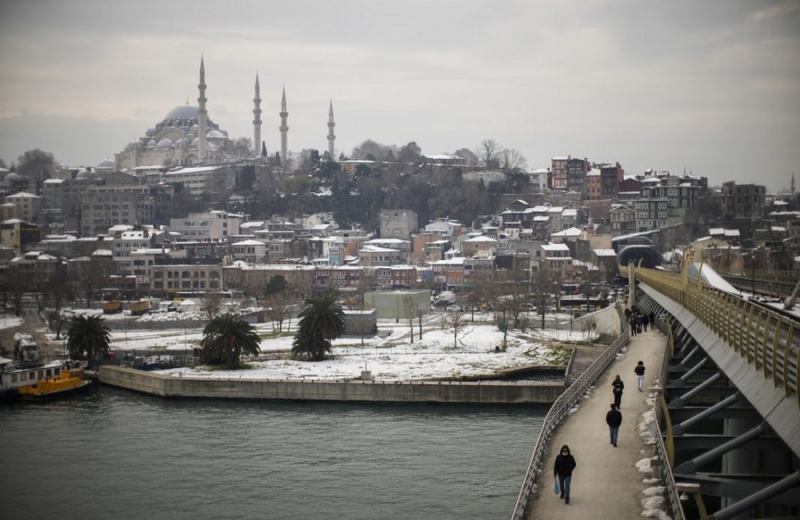 The whole city has been paralyzed since the morning due to the heavy snowfall that continues to hit Istanbul, with bus traffic stopped, more than 200 flights canceled and schools closed .
Turkish Airlines was forced to cancel 180 flights today, 162 flights from Istanbul Airport and 18 from Sabiha Gκkçen Airport.
on Thursday are expected to continue until Sunday.
Pegasus Airlines said on its website that about 30 domestic flights will be canceled today.
Buses, trucks and heavy vehicles are not allowed in Istanbul, most of whose roads are covered in snow, local authorities said.
The city governor also asked drivers to avoid "unnecessary" travel.
Schools, daycare centers, kindergartens and universities, which were closed on Thursday, will be closed until Monday, while shopping malls will be open from 12:00 to 19:00 today.
A spokesman for IGA, the management company of Istanbul's busiest airport in 2021, said it remained open today, with an estimated 770 flights expected. compared to almost 1,000 on average every day.
At the end of January, Istanbul International Airport was forced to suspend operations for two days due to snowfall.
>
AP Photo/Francisco Seco