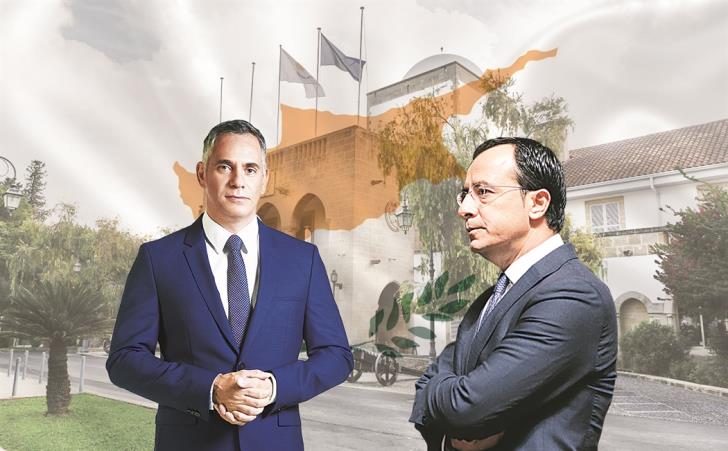 & nbsp & nbspΦρίξος Δαλίτης & nbsp; & nbsp;
A week of decisive developments for the pre-election scene starts on Monday. The past week may have seen a stagnation in the foreground, however the processes in the background are in full swing, creating data that could cause reversals. Nikolas Papadopoulos had a meeting with Nikos Christodoulidis the previous days. The two had a relaxed discussion on all issues, with the presidential election certainly one of them.
The environment of the president of DIKO does not confirm the appointment, but the information insists that the two of them met for coffee and at the request of the party president.
SEE ALSO: & nbsp;
They want Odysseus the candidate for the Presidential In the pre-election & nbsp; the First Couple… They sew presidential suits – 16-month pre-election
Nikos Christodoulidis has had daily meetings with various people, including party officials, since the day he left the Foreign Ministry. However, a meeting with Nikolas Papadopoulos fed back on the discussion about the tendency prevailing in the Democratic Party to support the former Foreign Minister, especially in the event that there is no cooperation agreement with AKEL. The scenario of support for Nikos Christodoulidis from DIKO, is considered by many to be a measure of pressure on AKEL for Nikolas Papadopoulos in view of the contacts that are expected to begin towards the end of next week. In fact, they consider that the time of the leak of the appointment of the two was not accidental at all. & Nbsp;
For his part, Nikos Christodoulidis estimates that it is a matter of time to announce his decisions, with the information from the environment to report that he has in his hand measurements that show him to have a clear lead in all scenarios.
In the government camp they continue the gatherings and contacts with the party base, focusing on the goal of party consolidation.
READ THE ENTIRE REPORT IN THE PUBLISHED FILELEFTHERO PRESS