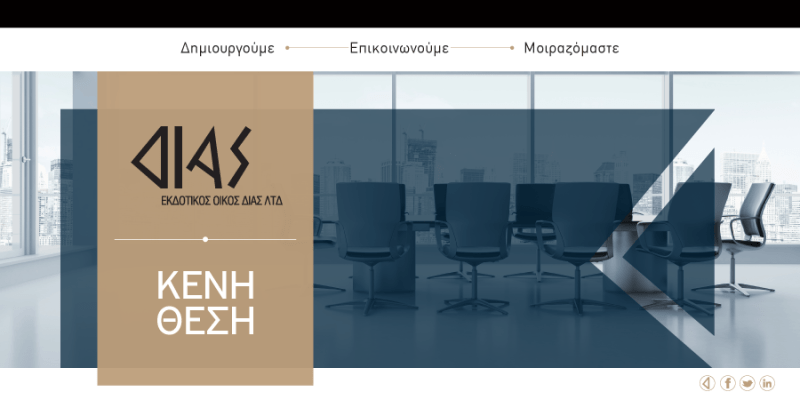 The Publishing House DIAS requests < strong>to hire person for the position&nbsp ;Informatics Officer with headquarters in Nicosia.
Main duties
Maintenance of network and other IT systems
Overseeing, processing and maintenance of IT projects
Required qualifications< /strong>/skills
University graduate with a degree in the field of Informatics
Excellent knowledge of Greek and English language
Good knowledge of operating systems
Very good organizational skills
Team spirit of cooperation
Previous professional experience at least 2 years
Salaries
A very good salary and benefits package is offered.
Applications
Interested parties are requested to send a CV to vacancies@diaspublishing.com. To be addressed to the Human Resources Department, with the indication "Vacancy of Information Technology Officer" until January 23, 2023.
Note:
We will archive your resume and contact you about a future position opening that meets your qualifications. Resumes will be deleted from our file after one year from the day they were sent.