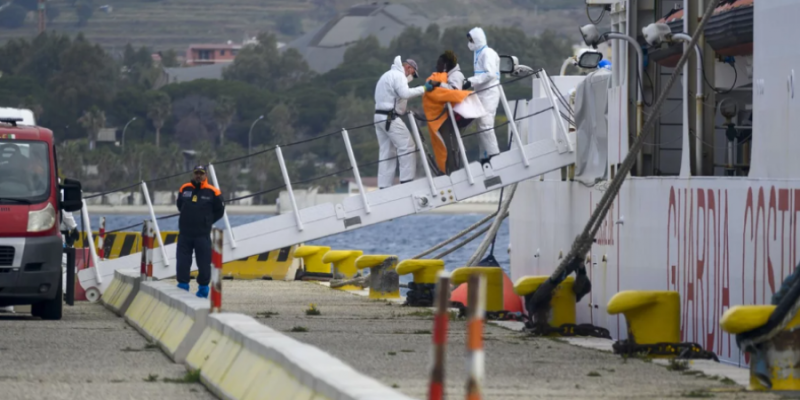 Two Italian Coast Guard operations are underway to rescue 1,200 migrants and refugees, south of Sicily.
The first operation concerns 800 migrants and refugees who are on board a fishing vessel sailing in the sea area 120 nautical miles south-east of Syracuse.
In the second operation, Coast Guard forces attempt to rescue another 400 "persons in distress in the middle of the ocean", who are on another fishing vessel, which sails 170 nautical miles southeast of Capo Passero, Sicily.
From last Friday until today, thanks to a series of operations by the Italian Coast Guard and the Coast Guard, and with the cooperation of Frontex, an additional 2,000 people have been saved, at least, who were in danger of losing their lives, south of Sicily.
🔴 Update< br /> A merchant vessel has supplied fuel & water to the boat with ⁓400 people on it but has not rescued it following orders from Malta.
Currently, the boat is struggling with 1.5m waves, a huge danger.
The EU must take its responsibility &amp ; rescue the people immediately! pic.twitter.com/toj7JfynNw

— Sea-Watch International (@seawatch_intl) April 10, 2023
Read also: Northern Ireland: Police officers attacked with Molotov cocktails in Crega(PIC)
Source: APE-MPE < /p>