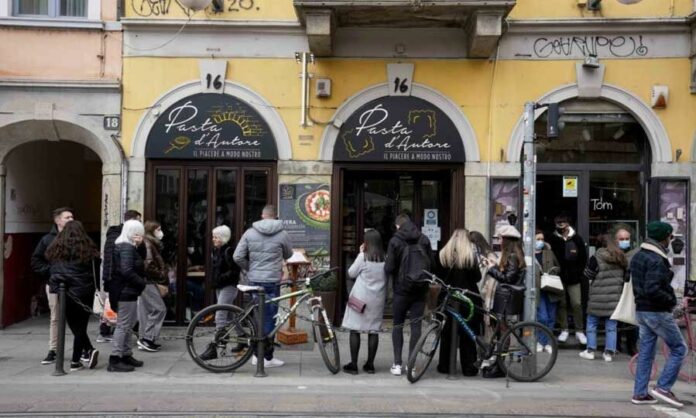 Crisis Committee meets
Measures to increase prices recorded in pasta, Italy's favorite staple, will received by the Meloni government, after they soared by more than twice the national inflation rate.
According to Reuters, Italy's Economic Development Minister Adolfo Urso has called for a meeting to discuss the situation.
According to him, the cost of spaghetti and other styles of pasta has increased by 17.5%. year over year compared to the price of these staples last spring — and that's despite the decline in the price of durum wheat.
"Our intention is to reactivate the national commission for durum wheat as soon as possible, without ruling out the establishment of a single national commission, to strengthen the dialogue between actors in the supply chain and to formulate a common price at the national level," said Minister of Agriculture, according to the Italian television network ANSA
Coldiretti, Italy's national farmers' union, confirmed to ANSA that the price of durum wheat, which is used to make pasta, has fallen by 30% since last year, but the price of pasta has doubled compared to predicted price increases due to of inflation. Additionally, they reported that prices of both dry and fresh pasta have risen steadily since June 2021.
This is a problem of national importance, CNN reports. The average Italian consumes about 23 kilograms of pasta each year, said Furio Truzzi, president of Assoutenti, a consumer rights group.
According to an analysis by Assoutenti, which was commissioned by the government and published in April, the average price of a kilo of spaghetti, rigatoni or Barilla penne – staples in many Italians' cupboards – rose from 1.70 euros ($1.86) to 2.13 euros ($2.33) in the year ended in March, by more than 25%.
However, price increases varied widely between regions, with the province of Siena in Tuscany seeing an increase of more than 58%, while Alessandria, in the north-west of Italy , recorded an increase of only 4.6%.
source: kathimerini.gr, With information from Reuters, ANSA, CNN