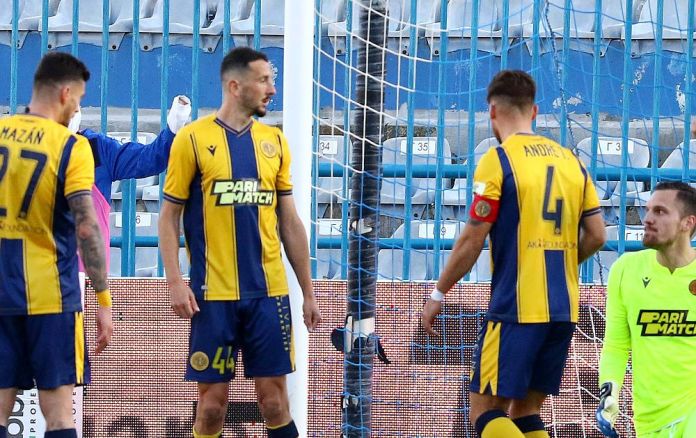 The derby with Anorthosis in AEL is divided into two parts. The Limassol team suffered a defeat by the blue and whites and extended the negative series. Just one win (and only two draws) in the last ten games is a statistic that causes concern in the ranks of the blue and yellows. The only evidence he has from the match at "Antonis Papadopoulos", is that he managed to equalize and show reaction, while Cepovic returned to the goals and Marosa showed very good data in his debut.
But in general, the scoring position of the blue and yellows and the negative series of the last ten games puts the team in a very difficult position that is now… definitively with its back to the wall. He may have two games in hand (with Apollon and PAEEK postponed), but the data is difficult and he has no choice but to score three points. AEL is now looking to enter the first group and then, watching and doing.
The second part that concerns the Limassol team is the refereeing. The blue and yellows… are boiling for a wrong corner given to Anorthosis, through which the "Lady" scored, while they consider that the result was altered. "Unfortunately, due to a mistake of the assistant referee, the defeat came and we feel great disappointment that once again something happened and we lost. The truth is that what we are experiencing this year is unprecedented. We have sent letters, made suggestions, requested intercoms. Nothing (s.s. for previous matches)! In yesterday's (Sunday) game there was an alteration of the result ", said the director of the football department of AEL, Theodoros Antoniou (SPORTS 95.0).
Like this:
Like Loading …