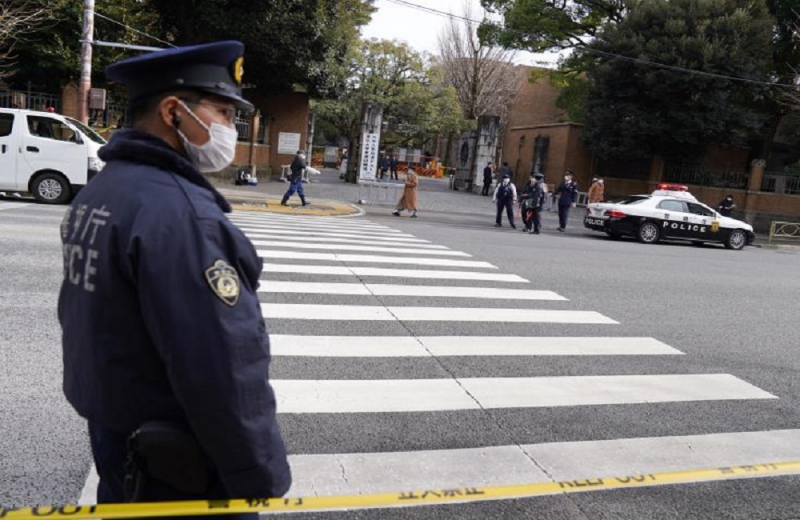 A 60-year-old man has been arrested by Japanese police after he attacked a group of health professionals on Thursday night, one of whom, who was held hostage overnight, succumbed to his injuries early in the morning, according to Japanese public television NHK .
Police raided the suspect's home this morning, holding the 44-year-old doctor hostage for almost 12 hours in the Fujimino area of Saitama, a northwestern suburb of Tokyo, according to Japanese media.
The hostage was taken in critical condition to a hospital, where he succumbed, according to the NHK, citing a police source.
A three-member medical team went to the man on Thursday night to offer him psychological support and to express his condolences after the death of a relative, according to Japanese media reports. But the man, for an unknown reason, attacked her. He opened fire with a gun described as a shotgun on one of the members of the medical team, a 41-year-old physiotherapist, used tear gas against the other and took the 44-year-old doctor hostage.
Police found the injured man outside the house, the Jiji news agency reported. He was taken to hospital and underwent abdominal surgery. No information has been released on his condition. The third member of the group, who was attacked with tear gas, was also taken to hospital.
Before deciding to proceed with the operation, the police were in telephone contact with the suspect and were trying to persuade him to release the hostage, according to Jiji.
About 110 residents of the area where the hostage-taking house is located have been evacuated by the authorities. Schools in the area were decided not to operate on Friday, according to the Kyodo news agency.
Violent crime is generally rare in Japan, where gun ownership is strictly controlled.