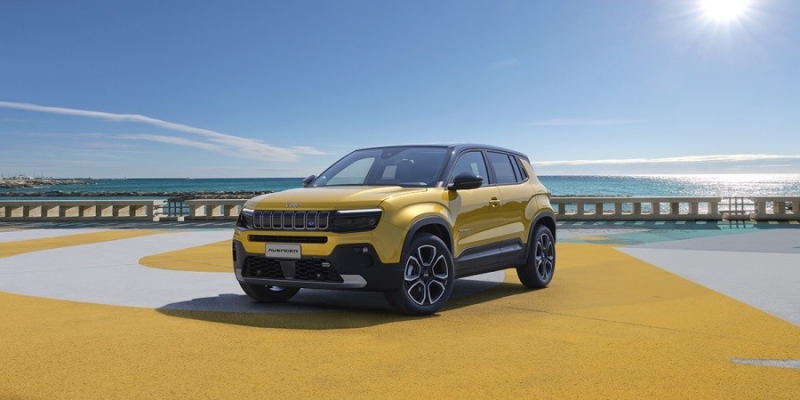 Dynamism and adventure take on a new form, with the all-electric Jeep® Avenger, which symbolizes the brand's transition to the electric age. At the same time, however, it maintains to the fullest the adventurous character, dynamism and authenticity of a Jeep. The Avenger, which has been voted the "Car of the Year 2023 in Europe" and the "Best Family SUV in the World", can be yours with a government sponsorship of €10,000.
Able to take you everywhere, the compact SUV from Jeep® it has leading and innovative safety systems, such as SelecTerrain and Hill Descent Control, offering impressive capabilities for the class. At the same time, preserving the DNA of the brand to the absolute extent, it offers you the possibility to experience even more adventures with zero carbon dioxide emissions, practicality and the latest technology. Additionally, built for those who want to be always connected, the Avenger offers a completely digital experience, thanks to the advanced Uconnect multimedia system with the 10.25'' and the also digital instrument panel.
With a range of 400km in a combined cycle and 550km in an urban cycle (WLTP), the Avenger fully meets your daily needs, without losing the least bit of dynamism and his performance. At the same time, it gives you the opportunity to live the exciting experience of purely electric driving without any stress, as 3 minutes of charging is enough to guarantee a range of 30km, with a DC 100kW fast charge.
The Jeep® Avenger embodies the brand's vision for a new range of all-electric models, which will be a key element of Jeep®'s electrification strategy. globally, so that it is the leading zero-emission SUV brand. Get to know it up close at the CiC Automasters shows and get it with government sponsorship.