POWERED BY:
21:26 Thursday
17 March 2022 INSIDER • GOAL • IN-CYPRUS • PROPERTY • CYPRUS-IS • CAREER LIKE • GOING OUT • XRYSES SYNTAGES • ACTIVE • PHILGROUP NEWS & nbsp; SOCIETY & nbsp; INSIDER & nbsp; OPINIONS & nbsp; GOING OUT & nbsp; CULTURE & nbsp; SPORTS & nbsp; AUTO & nbsp; GOOD LIFE & nbsp; USEFUL & nbsp; PRINTED EDITION & nbsp;
ARCHIKIEIDISEISPOLITIKITOPIKAPARASKINIOMEDIAELLADAKOSMOSEPISTIMIPERIVALLONTECHNOLOGIASYNENTEFXEISCHRYSES ETAIREIESKOINONIAEIDISEISKYPROS OF CHTHESANAGNOSTI HAVE LOGOEPISTOLESSYNENTEFXEISDIMOFILI IN INTERNETVIDEOSAFIEROMATAADVERTORIALINSIDEREPICHEIRISEISKYPROSBRAND VOICECAPITALFORBESBLOOMBERG OPINIONPROTAGONISTESKAFTI GRAMMICHRYSES ETAIREIESKARIERAAPOPSEISARTHRA IN "F" INTERVENTION IN "F" MESSAGE YOUR SKITSAO WORLD TWITTERGOING OUTTHINGS TO DOCINEMAMOUSIKIESTIATORIABAR/CAFETV ODIGOSTILEORASIPOLITISMOSKYPROSKOSMOSKRITIKESEKDILOSEISPROSOPAATHLITIKAPODOSFAIROMPASKETPARASKINIAELLADADIETHNIALLA SPORAPOPSEISSKITSOVIDEOSAUTONEAPAROUSIASIAPOSTOLESAGONESKALI ZOIFGEIADIATROFIEF ZINASTRACHRYSES SYNTAGESSYNTAGES SEFVIMA VIMACHRISIMAFARMAKEIAGIATROIAERODROMIALIMANIATILEFONAOPAPKAIROSSYNALLAGMALACHEIAAPPSPROSFORESENTYPI EDITION POLITIKITOPIKAPARASKINIOMEDIAELLADAKOSMOSEPISTIMIPERIVALLONTECHNOLOGIASYNENTEFXEISCHRYSES COMPANIES EIDISEISKYPROS OF CHTHESANAGNOSTI HAVE LOGOEPISTOLESSYNENTEFXEISDIMOFILI THE INTERN ETVIDEOSAFIEROMATAADVERTORIAL EPICHEIRISEISKYPROSBRAND VOICECAPITALFORBESBLOOMBERG OPINIONPROTAGONISTESKAFTI GRAMMICHRYSES ETAIREIESKARIERA ARTICLES IN "F" INTERVENTION IN "F" MESSAGE YOUR SKITSAO WORLD OF TWITTER THINGS TO DOCINEMAMOUSIKIESTIATORIABAR/CAFETV ODIGOSTILEORASI KYPROSKOSMOSKRITIKESEKDILOSEISPROSOPA PODOSFAIROMPASKETPARASKINIAELLADADIETHNIALLA SPORAPOPSEISSKITSOVIDEOS NEAPAROUSIASIAPOSTOLESAGONES YGEIADIATROFIEF ZINASTRACHRYSES SYNTAGESSYNTAGES SEFVIMA STEP FARMAKEIAGIATROIAERODROMIALIMANIATILEFONAOPAPKAIROSSYNALLAGMALACHEIAAPPSPROSFORES ENTERPRISES LTD BRAND VOICE CAPITAL FORBES BLOOMBERG OPINION PROTAGONISTS HOT LINE GOLDEN CAREER COMPANIES
EXCLUSIVE COOPERATION
TOGETHER WITH
Powered by
Next Previous Joint initiative K. Herodotou- G. Stournara for financial literacy HOME • INSIDER • CYPRUS • Joint initiative K. Herodotou- G. Stournara for …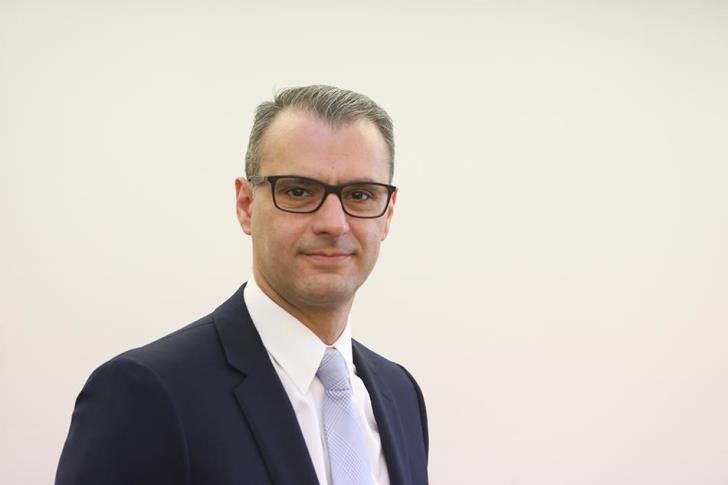 & nbsp & nbspInsider & nbsp; & nbsp;
The importance of establishing a comprehensive and structured National Strategy for the strengthening of financial literacy in Cyprus & nbsp; as a key element for the proper functioning of the financial system and the financial well-being of the citizens, stressed in his speech today the Governor of the Central Bank of Cyprus Konstantinos & nbsp. ;
In an online conference he attended with the Governor of the Bank of Greece Giannis Stournara, Mr. Herodotou referred to international studies that confirm the low rate of financial literacy even in developed societies and highlighted its effects, especially on those who have According to Herodotus, in recent years, especially due to the crises that have hit many countries, the international community has become more importance of financial literacy and its contribution to the well-being of citizens. But also its contribution to the recovery of an economy after a crisis.
The Governor described financial literacy primarily as a social policy action, stressing that "a country with informed citizens finds it more difficult to get into and out of adventures". & Nbsp; & nbsp; and added that: & nbsp; you give them the supplies to better manage their finances and therefore make their lives better. To make a better retirement plan, to make a better investment, to avoid mistakes and risks that will endanger the well-being of their family. "
In his speech, Mr. Herodotus referred to the macroeconomic consequences of the phenomenon but also to consultations at ECB level, according to which the training of households and business partners facilitates the implementation of a rational monetary policy.
As he pointed out: & nbsp; The greater the understanding of key financial concepts, the easier it is to adopt rational policies. & Nbsp; The more correct their investment and consumption decisions are, of course, which affect overall financial stability. of the Central Bank of Cyprus in this direction and the & nbsp; establishment of an Ad-Hoc Committee that aims to formulate a National Strategy for the promotion of Financial Literacy and Financial Education in Cyprus.
This Commission has been operating since December 2020 and consists of executives from the Ministry of Finance, the Ministry of Education, Culture, Sports and Youth, the Cyprus Capital Market Commission, the University of Cyprus and the Cyprus University of Technology and of course the Central Bank of Cyprus. , which has a coordinating role.
It is noted that the & nbsp; proposal for the adoption of a National Strategy is in its final stage and will be submitted to the Council of Ministers for adoption by the state soon. & Nbsp; decisions, such as taking out a loan, planning for retirement, etc. With regard to young people in particular, the Commission underlines the need to introduce financial education in schools.
which the Central Bank of Cyprus aspires to have a primary and coordinating role.
Closing his position, Mr. Herodotus said: From the aftermath of the 1974 invasion to the most recent financial crisis of the last decade. If we add to this demon and the tradition of flexibility and adaptability of the Cypriots the supplies and knowledge that are necessary in modern times, then we can be optimistic that the next day in Cyprus will be even better ".