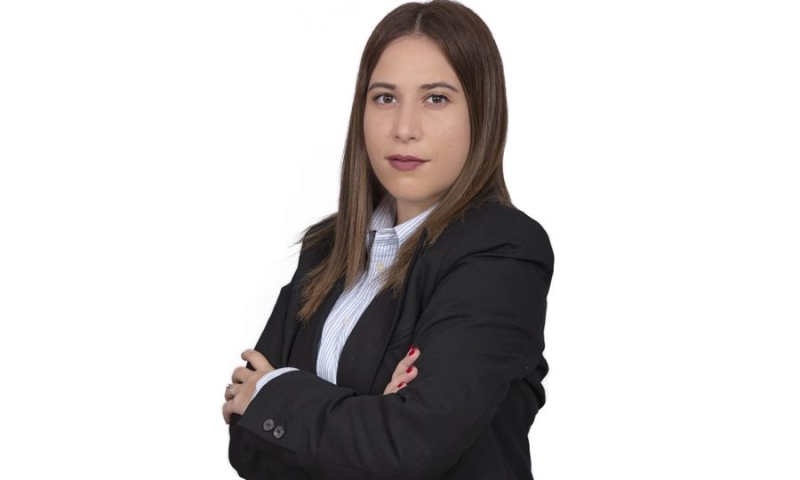 Financial Markets and Sustainability
By Chara Acheriotou
Senior < strong>Manager
K. Treppides & Co Limited
Sustainability is the key to a better, healthier and more sustainable future as it improves our quality of life by using natural resources that protect our ecosystem. By considering the three pillars of sustainability, economic viability, environmental protection and social welfare we can ensure the needs of future generations while, from a business perspective, developing sustainable strategies can lead to the longevity of a company.
The sustainability of the economy has become one of the main priorities of the European Union (EU), while the European Securities and Markets Authority (ESMA) aims to support Environmental, Social and Governance (ESG) factors through the financial markets, incorporating greener investment strategies. More specifically, ESMA proceeded to publish a road map that describes the three main priorities and the planned actions for the defined period 2022-2024:
–        tackling environmental washing (greenwashing) and promoting transparency,
–      p>
–        developing the capacities of national competent authorities and ESMA itself, and
–        monitoring, assessment and analysis of ESG markets and risks.
Sustainable finance is of the utmost importance, as investing responsibly can reduce social inequality and destabilize financial markets, as well as improve economic performance. Consequently, structuring investment portfolios taking into account ESG factors can contribute to better risk management with long-term financial stability and profitability for investors.
Considering the above, investors can play an important role in the change expected to come from taking sustainable measures. First, in terms of asset allocation, institutional investors have to decide where to invest their capital, which can have a decisive impact on markets and companies in general, while through their active ownership and through the strong mechanism of corporate governance they can influence the policies of companies that invest towards a more ecological and sustainable approach.
In view of the above, investors in order to create an ethical forex trading strategy should consider choosing a provider that offers an environmentally friendly platform, checking the company's vision and actions to protect the environment. Not only the chosen provider but also the investor himself can contribute to the environment by conducting transactions from home through sustainable and environmentally friendly electronic devices, especially in case of daily investment activity. In addition, by opening positions in the currencies of countries that implement environmentally friendly strategies, the investor indirectly contributes to the countries' effort to reduce carbon emissions and establish sustainable practices.
In order to achieve a long-term performance, an analysis must be carried out in the country's currency using the ESG factors and appropriateness scores of each country. Such a practice can contribute to a quality foreign exchange strategy that, from an environmental point of view, will pay off in line with the actions the country has committed to take to address climate change. Other factors, such as economic indicators, as well as the impact on a country's politics, may play an important role in the implementation of the relevant investment strategy.
On the other hand, financial service providers can benefit by establishing sustainable financial practices, as they can attract a wider range of potential customers, employers and investors, while also creating new opportunities for collaborations and partnerships. Also important is the fact that the more environmentally friendly strategies are implemented, the savings in resources and money are expected to be achieved and at the same time employee satisfaction due to a more environmentally friendly approach.
In conclusion, you can think of sustainability as the principle that "whatever you do, it will come back to you." Inevitably, sustainable investment decisions are proven to lead to short- and long-term financial performance, while sustainable businesses have a positive impact on society by operating with an environmental conscience. To preserve our future and help the global effort to fight climate change, sustainable finance can be another step towards reducing carbon emissions, so we need to change our mindset and invest in practices and habits that are friendly to the environment.
Although investors can change the way they trade by following environmentally friendly investment strategies, they should always consider the risks involved in trading by being extra aware of their financial security by maintaining a solid budget. Investors should always consider how well they understand financial instruments and whether they can afford to take the high risk of losing their money.
K. Treppides & Co Ltd, is the largest independent consulting company in Cyprus, with an established international presence and offices in Cyprus, Great Britain and Malta. The Company started its operations in 1985 and today the workforce of K.Treppides & Co Ltd, amounts to 200 professionals. It offers a full range of consulting, tax, auditing and accounting services to groups, companies and investors operating on an international basis, in various financial and business sectors. The Company has a decades-long track record in providing services with a select group of experienced executives who can guide and assist investors and businesses during the process of consolidation and subsequent investment activity in Cyprus and internationally.
Contact Details :
cacheriotou@treppides.com
www.treppides.com
Nicosia: Kavkasou, 9, Treppides Tower, Aglantzia, 2112, Nicosia, Cyprus< br /> Limesos: 38 Andrea Kariolou, Agios Athanasios, 4102, Limassol, Cyprus
London: 7 Milner Street, London SW3 2QA
Malta: Level 1, Somnium, Tower Road, Swatar, Birkirkara BKR 4012