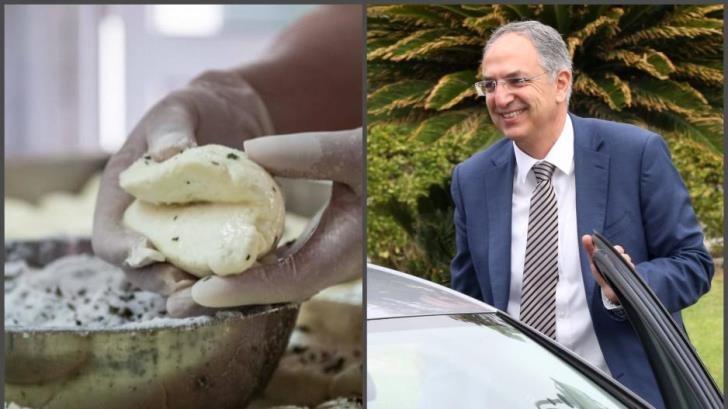 Insider / ΚΥΠΕ
A proposal for a change in the quota of milk with which the halloumi will be produced under the status of Protected Designation of Origin (PDO), was submitted by the Minister of Agriculture, Rural Development and Environment to those involved in the halloumi production process.
This change, if accepted by those involved, will be forwarded to the European Commission, which will decide whether to accept it.
SEE ALSO:
Formula for two halloumi In Frenaros the first halloumi PDO.
According to the proposal of the Ministry, dated February 5, seen by KYPE, "the aim of the proposal is to strengthen the protection of the product, under the status of Protected Designation of Origin (PDO) but also to ensure the continued commercial success of the product, for the benefit of those directly involved in its production chain and consequently for the benefit of the local economy ".
Specifically, the Minister of Agriculture suggests that all products that will be produced under the name "halloumi" will bear, after the appropriate modifications in the product specifications the PDO mark. Only spicy and low fat products are excluded, which in any case, could not be accepted as PDO products. As mentioned, with this provision, 90% of the existing produced quantity, ie 39,600 tons of halloumi will bear the PDO mark.
With the adoption of the above provision, as mentioned, new products are included in the production of PDO and it would not be possible to maintain the quota at 50% + for goat and sheep milk. Therefore, a minimum quota of 20% sheep and goat and 80% cow's milk is proposed (provided that this arrangement is approved by the European Commission). Taking into account the seasonality, the above minimum quota corresponds to an average annual quota of 35% sheep and goat and 65% cow's milk.
It is also proposed to grant an immediate increase, with the assistance of the Ministry of Agriculture, € 0.18 per liter in the price of sheep's milk and € 0.13 per liter in the price of goat's milk. This increase will be maintained in 2023. For 2024 there will be an increase in the agreed formula base, which will take into account the cost of milk production and the selling price of the product.