POWERED BY:
02:56 Wednesday
March 30, 2022 INSIDER • GOAL • IN-CYPRUS • PROPERTY • CYPRUS-IS • CAREER LIKE • GOING OUT • XRYSES SYNTAGES • ACTIVE • PHILGROUP NEWS & nbsp; SOCIETY & nbsp; INSIDER & nbsp; OPINIONS & nbsp; GOING OUT & nbsp; CULTURE & nbsp; SPORTS & nbsp; AUTO & nbsp; GOOD LIFE & nbsp; USEFUL & nbsp; PRINTED EDITION & nbsp;
ARCHIKIEIDISEISPOLITIKITOPIKAPARASKINIOMEDIAELLADAKOSMOSEPISTIMIPERIVALLONTECHNOLOGIASYNENTEFXEISCHRYSES ETAIREIESKOINONIAEIDISEISKYPROS OF CHTHESANAGNOSTI HAVE LOGOEPISTOLESSYNENTEFXEISDIMOFILI IN INTERNETVIDEOSAFIEROMATAADVERTORIALINSIDEREPICHEIRISEISKYPROSBRAND VOICECAPITALFORBESBLOOMBERG OPINIONPROTAGONISTESKAFTI GRAMMICHRYSES ETAIREIESKARIERAAPOPSEISARTHRA IN "F" INTERVENTION IN "F" MESSAGE YOUR SKITSAO WORLD TWITTERGOING OUTTHINGS TO DOCINEMAMOUSIKIESTIATORIABAR/CAFETV ODIGOSTILEORASIPOLITISMOSKYPROSKOSMOSKRITIKESEKDILOSEISPROSOPAATHLITIKAPODOSFAIROMPASKETPARASKINIAELLADADIETHNIALLA SPORAPOPSEISSKITSOVIDEOSAUTONEAPAROUSIASIAPOSTOLESAGONESKALI ZOIFGEIADIATROFIEF ZINASTRACHRYSES SYNTAGESSYNTAGES SEFVIMA VIMACHRISIMAFARMAKEIAGIATROIAERODROMIALIMANIATILEFONAOPAPKAIROSSYNALLAGMALACHEIAAPPSPROSFORESENTYPI EDITION POLITIKITOPIKAPARASKINIOMEDIAELLADAKOSMOSEPISTIMIPERIVALLONTECHNOLOGIASYNENTEFXEISCHRYSES COMPANIES EIDISEISKYPROS OF CHTHESANAGNOSTI HAVE LOGOEPISTOLESSYNENTEFXEISDIMOFILI THE INTERN ETVIDEOSAFIEROMATAADVERTORIAL EPICHEIRISEISKYPROSBRAND VOICECAPITALFORBESBLOOMBERG OPINIONPROTAGONISTESKAFTI GRAMMICHRYSES ETAIREIESKARIERA ARTICLES IN "F" INTERVENTION IN "F" MESSAGE YOUR SKITSAO WORLD OF TWITTER THINGS TO DOCINEMAMOUSIKIESTIATORIABAR/CAFETV ODIGOSTILEORASI KYPROSKOSMOSKRITIKESEKDILOSEISPROSOPA PODOSFAIROMPASKETPARASKINIAELLADADIETHNIALLA SPORAPOPSEISSKITSOVIDEOS NEAPAROUSIASIAPOSTOLESAGONES YGEIADIATROFIEF ZINASTRACHRYSES SYNTAGESSYNTAGES SEFVIMA STEP FARMAKEIAGIATROIAERODROMIALIMANIATILEFONAOPAPKAIROSSYNALLAGMALACHEIAAPPSPROSFORES ENTERPRISES LTD BRAND VOICE CAPITAL FORBES BLOOMBERG OPINION PROTAGONISTS HOT LINE GOLDEN CAREER COMPANIES
EXCLUSIVE COOPERATION
TOGETHER WITH "& Sigma; & tau; or & rho; & iota; & xi; & eta; & euro; 2 & epsilon; & kappa; & alpha; & tau ;. & gamma; & iota; & alpha; & tau; & omicron; & nu; & alpha; & gamma; & rho; & omicron; & kau; ; ό & tau; & omicron; & mu; έ & alpha; & alpha; & nu; & alpha; & kappa; & omicron; ί & nu; & omega; & sigma; & epsilon; & omicron; & Kappa; & alpha; & delta; ή & sigmaf; "/>
Powered by
Next Previous € 2 million support for the agricultural sector announced by Kadis HOME • INSIDER • CYPRUS • € 2 million support for the agricultural sector announced Kadis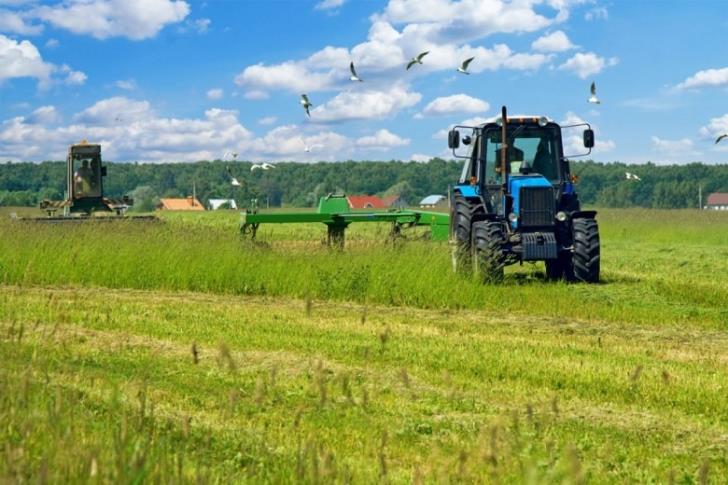 & nbsp & nbspInsider/ΚΥΠΕ & nbsp; & nbsp;
The Ministry of Agriculture is preparing a two-million support package for the agricultural sector in support of the agricultural sector, in view of the crisis that has arisen due to the war in Ukraine. This was announced today in his statements in the context of the presentation of rural development programs, the Minister. Georgia Costas Kadis, stating that announcements for support measures will be made soon, both with European and state funds.
Mr Kadis said high prices were the biggest problem for breeders, both in Cyprus and across the EU, adding that based on discussions at the EU Council of Ministers last week, a concrete framework was presented. , through which Member States can provide support to the agricultural sector.
"On Monday we prepared proposals for measures, in a meeting with all agricultural organizations, which we will see with the breeders, and I hope that soon we will see the President of the Republic and specific support measures will be announced," said the Minister. Referring to the type of measures proposed, he explained that the aim is to use all the tools announced by the EU, such as the private storage of pork (and with European funding), as well as the use of the crisis fund, of which the Commission will allocate half a billion.
"Of this amount, in Cyprus corresponds to less than one million, about € 700,000, and as a state we can add an amount of 200%, to reach two million," said Mr. Kadis. "We will discuss the amount of state aid with the Minister of Finance and the President of the Republic and we will make announcements", he added.
"We recognize that there is a big problem and that we should support this rural world the period ", he said, adding that the farmers are also satisfied because they saw the willingness of the Ministry to support.
He also said that orders have been placed for the purchase of corn and wheat and a total of 36,000 tons of feed will arrive in Cyprus, while today he will discuss with the importers, with whose cooperation the storage and disposal process will take place, when these stocks deemed appropriate to enter the market.
He also announced that he would soon meet with importers of cereals for human consumption, in order to ensure that there is sufficiency in the greater depths of time. "Stocks are coming in for the next three and a half months, so in the near future sufficiency is covered, but it is under constant monitoring," he concluded.
There is no agreement on changes to the halloumi milk quota. strong>
Answering a question about the case for the registration of halloumi, the Minister said that "the file has passed with specific specifications and we are all obliged to comply with them."
He explained that there had been some discussions about variations, not just about the milk quota, but that there was no agreement on the quota. "There will be minor variations, in terms of shape, weight, moisture content, animal breeds, that everyone wants," he added. PDO and are circulating in the market today, the Minister said that the legal service was consulted to guide their handling.