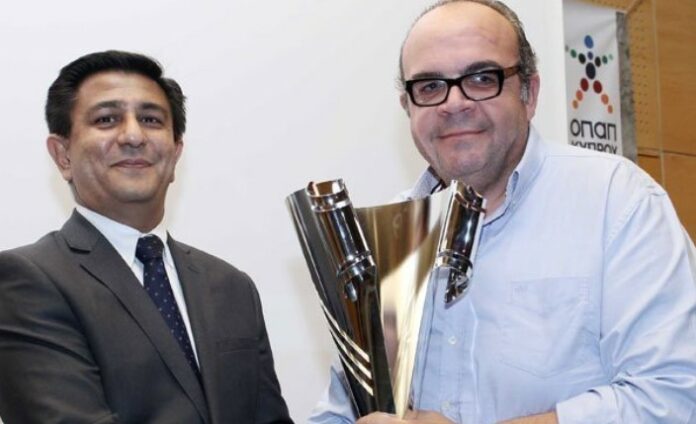 Andros Kkafas responded to Nikos Kirzis, after the accusations against him by the president of Apollo in a press conference.
Details:
NK Because in this life I learned to walk and not to be walked I tell you this, who is who, is recorded in the history of our Association, I started from SY.FI and served the values ​​and ideals of Apollo selflessly from many positions and reached the position of President in football and basketball in stone years, and especially at the time when elections were held in our association, not like now when the president is appointed by you. But I declared and proudly declare that I am an Apollonist and I am not ashamed of it.
The SHAME is only yours because you always declared yourself a Player Manager and not an Apollonist (this was done in front of several people) and you were always against the respective management that did not cooperate with you and you tried in a deceitful way to fight it. There are several examples that I can list for you if I am challenged. Regarding my last term when our team had a bad run, I took the responsibility of the bad choice of the coach as Head of the football department, I submitted my resignation, I compensated the coach S.P with personal money and left from the first month, I didn't try to put the responsibility on any of my associates.
I wrote that I wrote openly without hiding because you think that the people of Apollo who supported you as much as any other administration are animals and they do not understand what is happening, it saddens me to see this world to fill the stadium every week and leave with their heads bowed, no sir you have to understand that the knot has reached the comb, no one is asking you to claim a championship and a cup every year all the people are asking is to see the team on the field and be happy, play football and if they lose, lose with dignity, that's how the game is, the image our team presents, I'll tell you in Cypriot 《it hurts your shins to see it》.
< p>P.C. I do not want any involvement in the administration for some who may think otherwise.
A. Kaffas