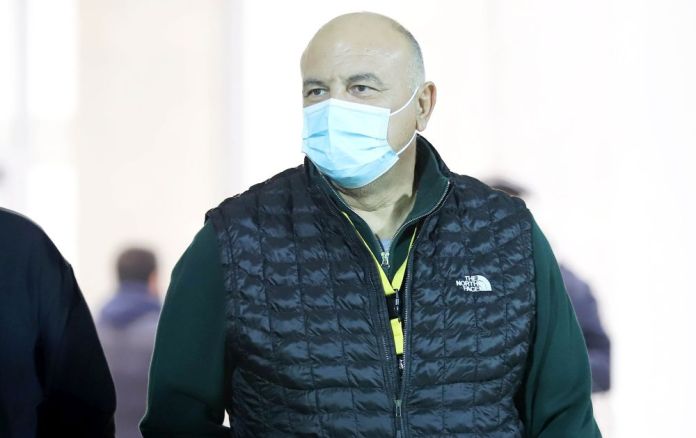 It is not one of the causes of the "divorce", but the revelation of David Catala about the & # 8230; recommendations made to him by Andros Karapatakis.
In an interview with aekskala.net, the former Spanish coach of AEK said that the president of the team had told him to stop saying in his statements that the goal is to watch "game by game" and talk about winning the championship, something that did not agree with Katalas.
As the coach said, he does not consider that focusing on the next game, does not show that he has the will for the title.
Specifically, when asked if the fact that Karapatakis spoke clearly about a championship – in contrast to previous years – put pressure on him and if he felt that he was sending him a message, he answered:
"He told me on a personal level that all we have to think about is the championship and not to say that we go game by game. I believe that saying that we go game by game does not mean that I do not have the motivation and the will to win the championship. I're just sending the message that I'm 100% focused on the next game. Why do I have to think about what will happen in a month? It does not mean that I do not want to win the championship. Of course I want to win the championship. I was the first like my players who wanted to be champions ".
When it was pointed out to him that "the coach does not say that the team is going for the championship, then the players can not feel the pressure that the team wants a championship", Katala said:
"No, it's not true. I have a clear message from the players and we knew that our goal was to win the championship. For sure, from the beginning. But I needed and wanted to be focused only on the next game. Do not be interested in anything else. It is a mistake to think that I am not a winner or that I have no ambitions for the title. It's wrong. You want to say it to the world, ok, you can do it. But within the team I think you have to go right, to be focused on the next game and then on the next. This is the only thing you can do. Where are you going if you are constantly thinking about the first place? And if you do not succeed, what? It will all be a disaster. We are two points away from the Champions League. If you told someone at the beginning of the season that we would be in this position this season, they would sign it. And I asked this question to Andros and he told me… of course. However, the expectations we created in the beginning… ».