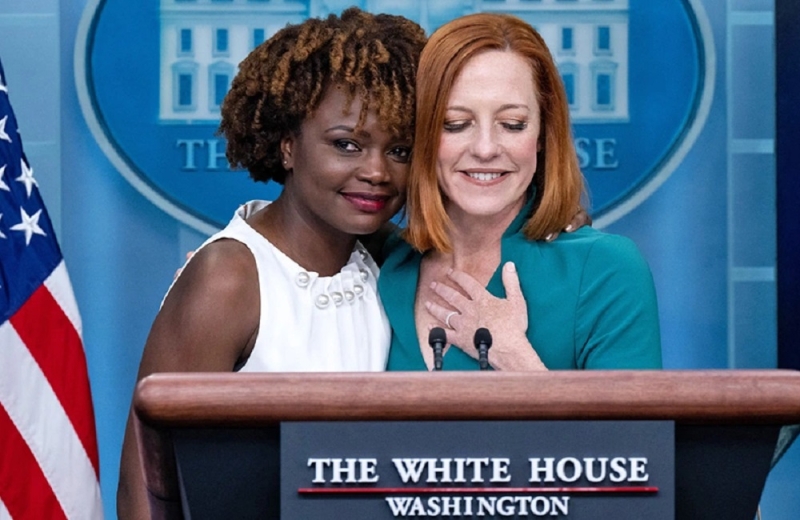 "I'm what Donald Trump hates: woman, black, gay and mom" , said in 2016 the then representative of the national organization "MoveOn", Karin Jean-Pierre .
On May 13 , the 44-year-old Karin will succeed the Greek-born, Jen Psaki as a White House spokeswoman, earning the title of the first black and declared homosexual in that capacity.
Sole Malvo Jean Pierre, as characteristically reported by the French network France 24 ".
Yesterday, US President Joe Biden announced that he had chosen her as a representative of the White House as he has all the qualifications for the position./p>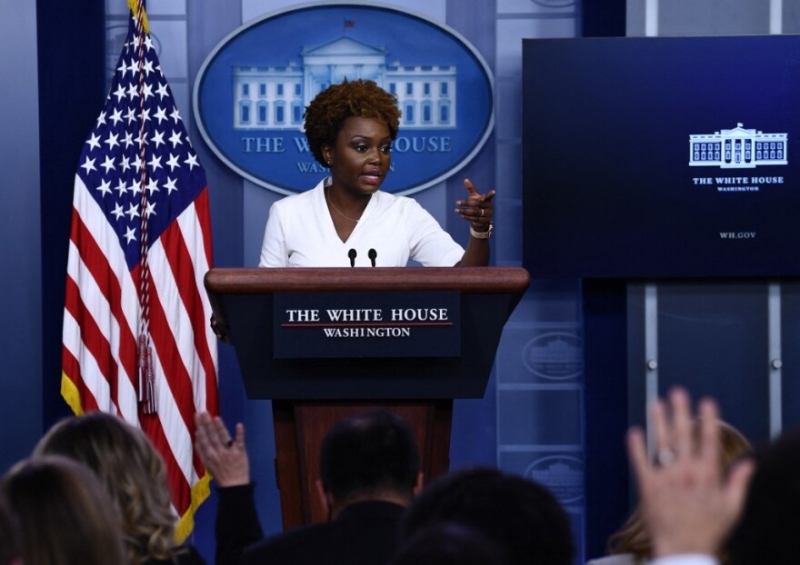 "Karin not only brings the experience, talent and integrity needed for this difficult job, but she will continue to lead the communication for the work of the Biden-Harris government Joe Biden said in a statement.
On May 13, Karin Jean-Pierre will officially take up her duties when expatriate Jen Psaki, who is part of the potential of the American network "MSNBC".
She gained political experience in the staff of former President Barack Obama and was an associate of Vice President Kamala Harris during the 2020 election campaign. Jean-Pierre, 44, was born in Fort de France, Martinique and immigrated to the United States with her family at the age of five., according to Forbes magazine.
She grew up in Queens Village, New York and is the eldest of three brothers. Her mother worked and her father was a taxi driver .
As both her parents worked most days of the week, Jean-Pierre was often responsible for caring for her younger siblings. She is a graduate of the New York Institute of Technology She received her master's degree in International and Public Affairs from Columbia University.
She worked for Biden's 2020 campaign and previously served in the White House during Barack Obama's term. He has been the head of public relations for the MoveOn.org organization . to make a difference in the world ".
Initially, he wanted to become a doctor.
" Many immigrant parents and families believe that this is what makes you successful, that's what I thought. But then I realized that medicine was not for me. And when I was at Columbia University, I was surrounded by wonderful people, great mentors, who said to me, 'If you want to make a difference, why not do politics? I realized that was what I wanted to do. For & # 8217; this is what I always say to people: & # 8220; Follow your passion, do not listen to those who try to decide for you! Do what makes you happy ".