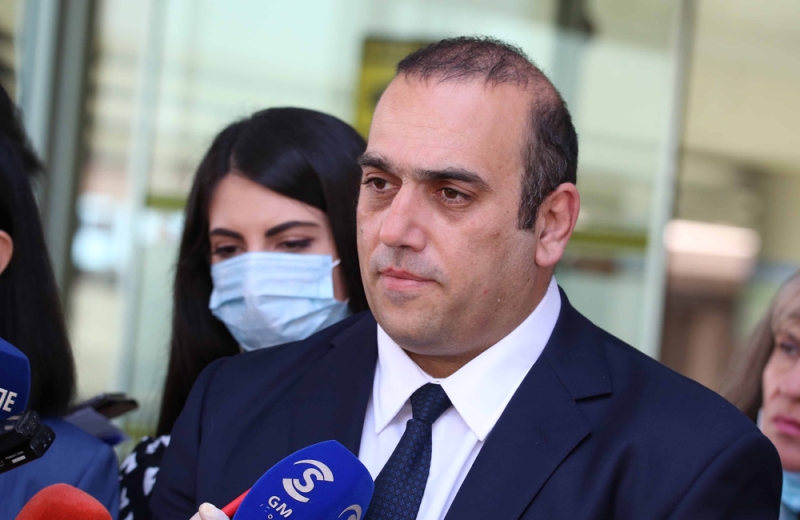 The Minister of Transport, Communications and Works, Giannis Karousos, who is acting Minister of Labor, stated that he canceled a scheduled meeting with ETYK due to the decision of the union of bank employees for a warning strike at the Hellenic Bank next Tuesday.
"text-paragraph"> In his statements to KYPE, Mr. Karousos criticized ETYK because he made a decision at this time when there was a arranged meeting with him, but also for the fact that the union did not show respect for the state of health of the Minister of Labor , Zetas Aimiliniadou, who handled the whole issue.
Mr. Karousos said that he arranged meetings with both ETYK and the management of the Hellenic Bank, in order to be informed about the difference between the two parties and to consider ways to proceed mediation.
"Nevertheless, ETYK decided to go on strike on Tuesday," Karousos told KYPE, adding that it was "neither the day nor the hour" for such a decision due to the difficult health condition of the Minister of Labor. the topic.
"They did not even have to meet on this topic while a meeting with me was arranged. Instead of attending the meeting, they decided to go on strike. Therefore, no meeting can take place if there is a decision for a strike ", he added.
Asked if ETYK should have second thoughts, the Minister of Transport said that this concerns ETYK. "But, on the one hand we have to show respect for the difficult situation in which the Minister of Labor is and on the other hand there was a scheduled meeting with me", he added.
"From "Once there is a decision on a strike, the meeting can not take place due to the firm principle that there is no mediation under the regime of measures", he said.
Asked about this, Mr. Karousos said that the meeting with Elliniki will take place as planned.
Source: KYPE