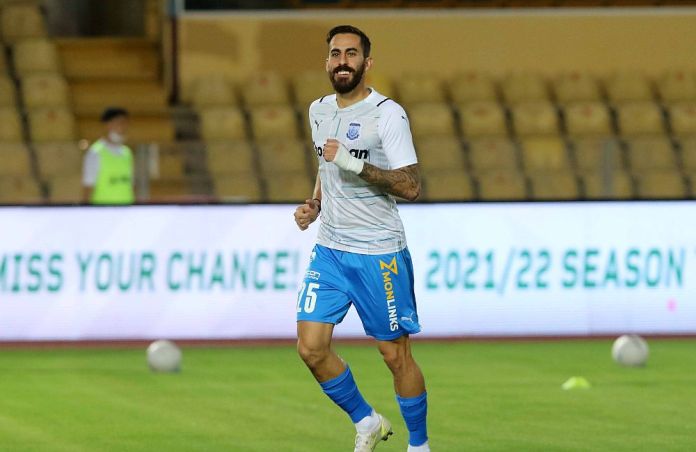 On the open "fronts" of Apollo's renewals, yesterday's publications said that there is a… bridging the gap in the economy, in the negotiations with Fanos Katelaris. The case will logically have a new development, in a few weeks, when the international defender will complete his match obligations with the national team of Cyprus.
His main priority is to stay at Apollo, although it continues to come out of his environment that other big Cypriot teams want him, as well as teams from abroad. Nothing new has emerged for the leader Hambo Kyriakou, with the people of the champions believing that he will soon go through the company's offices to put his… wide on a new three-year contract.
The departures & # 8230;
The president Nikos Kirzis and his close associate Petros Konnafis, will soon start dealing more intensively with the capital of the players, who have a contract until 2023, but are not considered necessary in the team. At the top of this list is the Cameroonian midfielder Arno Jum.
It is also the most difficult case theoretically, due to his tall case. Our information insists that Avlonitis and Nayok are also in this category. Last January, these players came to Limassol, but did not respond satisfactorily to most of the games used.
An informed source told us yesterday that no thought is being given to early divorce from Vukasin Jovanovic. The Serbian stopper was not excited in most of the games that Zorniger put in him either, but they believe him. This year, when he will normally prepare with the team, they estimate that he will offer more.
Like this:
Like Loading …