POWERED BY:
21:24 Wednesday
23 March 2022 INSIDER • GOAL • IN-CYPRUS • PROPERTY • CYPRUS-IS • CAREER LIKE • GOING OUT • XRYSES SYNTAGES • ACTIVE • PHILGROUP ΕΙΔΗΣ SOCIETY & nbsp; INSIDER & nbsp; OPINIONS & nbsp; GOING OUT & nbsp; CULTURE & nbsp; SPORTS & nbsp; AUTO & nbsp; GOOD LIFE & nbsp; USEFUL & nbsp; PRINTED EDITION & nbsp;
ARCHIKIEIDISEISPOLITIKITOPIKAPARASKINIOMEDIAELLADAKOSMOSEPISTIMIPERIVALLONTECHNOLOGIASYNENTEFXEISCHRYSES ETAIREIESKOINONIAEIDISEISKYPROS OF CHTHESANAGNOSTI HAVE LOGOEPISTOLESSYNENTEFXEISDIMOFILI IN INTERNETVIDEOSAFIEROMATAADVERTORIALINSIDEREPICHEIRISEISKYPROSBRAND VOICECAPITALFORBESBLOOMBERG OPINIONPROTAGONISTESKAFTI GRAMMICHRYSES ETAIREIESKARIERAAPOPSEISARTHRA IN "F" INTERVENTION IN "F" MESSAGE YOUR SKITSAO WORLD TWITTERGOING OUTTHINGS TO DOCINEMAMOUSIKIESTIATORIABAR/CAFETV ODIGOSTILEORASIPOLITISMOSKYPROSKOSMOSKRITIKESEKDILOSEISPROSOPAATHLITIKAPODOSFAIROMPASKETPARASKINIAELLADADIETHNIALLA SPORAPOPSEISSKITSOVIDEOSAUTONEAPAROUSIASIAPOSTOLESAGONESKALI ZOIFGEIADIATROFIEF ZINASTRACHRYSES SYNTAGESSYNTAGES SEFVIMA VIMACHRISIMAFARMAKEIAGIATROIAERODROMIALIMANIATILEFONAOPAPKAIROSSYNALLAGMALACHEIAAPPSPROSFORESENTYPI EDITION POLITIKITOPIKAPARASKINIOMEDIAELLADAKOSMOSEPISTIMIPERIVALLONTECHNOLOGIASYNENTEFXEISCHRYSES COMPANIES EIDISEISKYPROS OF CHTHESANAGNOSTI HAVE LOGOEPISTOLESSYNENTEFXEISDIMOFILI THE INTERN ETVIDEOSAFIEROMATAADVERTORIAL EPICHEIRISEISKYPROSBRAND VOICECAPITALFORBESBLOOMBERG OPINIONPROTAGONISTESKAFTI GRAMMICHRYSES ETAIREIESKARIERA ARTICLES IN "F" INTERVENTION IN "F" MESSAGE YOUR SKITSAO WORLD OF TWITTER THINGS TO DOCINEMAMOUSIKIESTIATORIABAR/CAFETV ODIGOSTILEORASI KYPROSKOSMOSKRITIKESEKDILOSEISPROSOPA PODOSFAIROMPASKETPARASKINIAELLADADIETHNIALLA SPORAPOPSEISSKITSOVIDEOS NEAPAROUSIASIAPOSTOLESAGONES YGEIADIATROFIEF ZINASTRACHRYSES SYNTAGESSYNTAGES SEFVIMA STEP FARMAKEIAGIATROIAERODROMIALIMANIATILEFONAOPAPKAIROSSYNALLAGMALACHEIAAPPSPROSFORES ENTERPRISES LTD BRAND VOICE CAPITAL FORBES BLOOMBERG OPINION PROTAGONISTS HOT LINE GOLDEN CAREER COMPANIES
EXCLUSIVE COOPERATION
TOGETHER WITH
Powered by
Next Jurisdiction of KD by the Paris Court of Appeal in the FBME case HOME • INSIDER • CYPRUS • KD vindication by the Paris Court of Appeal in the FBME case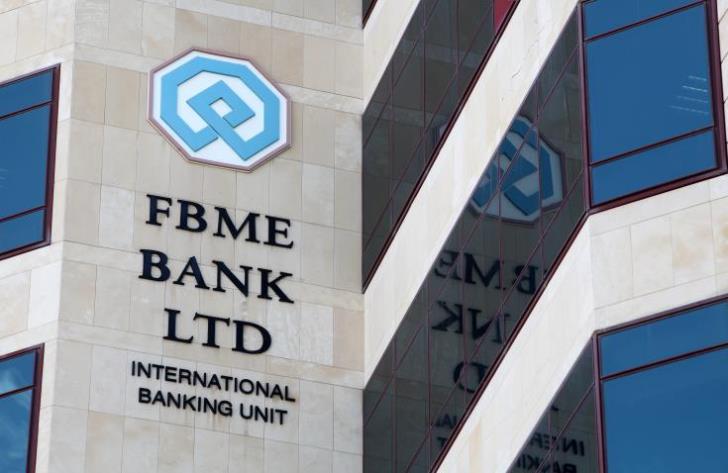 & nbsp & nbspphilenews/ΚΥΠΕ & nbsp; & nbsp;
The Paris Court of Appeals rejected an application for annulment of an International Arbitration Award in favor of the Republic of Cyprus, the Legal Service announced on Wednesday.
The case concerns the objection of the shareholders of FBME bank to the decision of the Central Bank of Cyprus to put the FBME branch in Cyprus under consolidation.
According to the Legal Service, the Paris Court of Appeal issued on Tuesday, a Decision rejecting the application for annulment of the Final Award, dated January 15, 2019, of the International Court of Arbitration in arbitration A.F.M.S. and F.M.S. v. Republic of Cyprus (Case no. 20588/ZF //AYZ), and ordered costs in favor of the Republic of EUR 80,000.
It is recalled that Messrs. A.F.M.S. and & nbsp; FMS, which indirectly hold the share capital of FBME Bank Ltd., appealed in 2014 against the Republic of Cyprus, under the bilateral Agreement on Mutual Promotion and Protection of Investments between Cyprus and Lebanon, to an International Court of Arbitration Arbitration rules of the Paris-based International Chamber of Commerce, claiming $ 1.4 billion in damages, the Legal Service said in a statement.
The claimants, it is added, claimed that the Central Bank of Cyprus had acted abusively by putting the FBME branch in Cyprus under consolidation, under its provisions of the Credit and Other Institutions Consolidation Law of 2013 due to the reaction of the markets to the FBME ranking as a Bank "with the primary aim of money laundering". The Central Bank of Cyprus acted as a prudent supervisory authority and it is reported that the Republic did not violate any of its obligations under the bilateral Agreement.
"Yesterday's decision of the Paris Court of Appeal confirms, inter alia, that the Arbitral Tribunal had acted within its jurisdiction, and rejects all the reasons for the annulment of the Arbitral Tribunal Judgment raised by the applicants," it added.