The Pulitzer Prize-winning rapper announced that we will be listening to his new album next month and we have every reason to look forward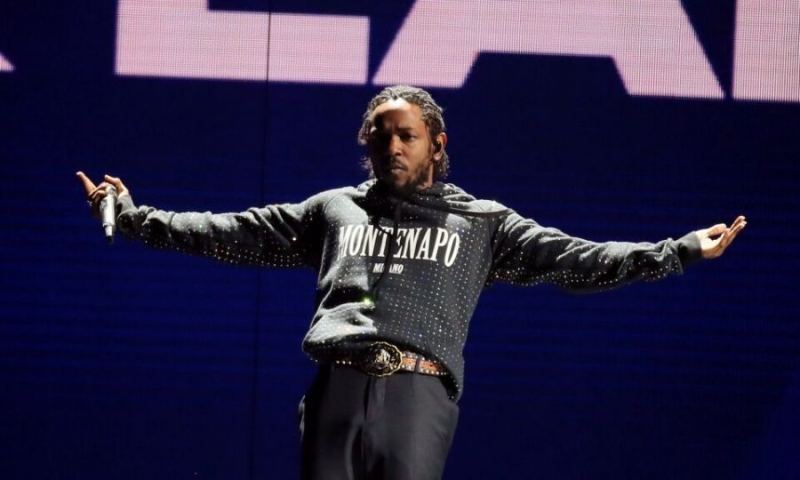 The rapper's latest album for TDE will be titled "Mr. Morale & the Big Steppers "and will be released on May 13
By Eleni Tzannatou
No one will question whoever describes Kendrick Lamar as the greatest rapper of his generation. After all, 2015 with "To Pimp A Butterfly" made the music press go crazy and saw the album figure high on the lists of the best not only of the year but also of the decade.
Two years later, Lamar released "DAMN." and he achieved the impossible: he won the Pulitzer Prize in Music. Not only did the award go for the first time to a recording that did not fall under the umbrella of jazz or classical music, but was given to a hip hop record, sealing the primacy and social significance of the genre and achieving an important cultural marriage. That of the "threshing floors" of hip hop with the "lounges" of the academic community. A good step for some walls to fall.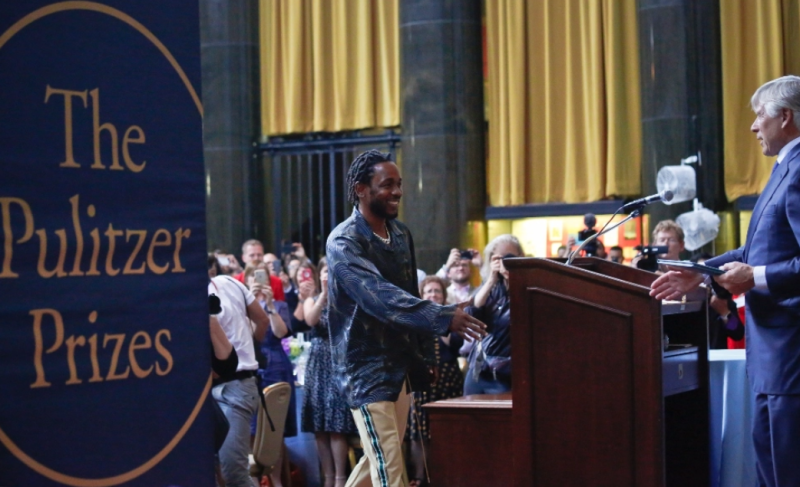 The Pulitzer Prize for Music. Photo: AP Photo/Bebeto Matthews
'Since then everyone has been waiting for Kendrick Lamar's next move. And he was giving "cheeses", while at the same time actually taking his time.
After listening to him in 2018 on the soundtrack of "Black Panther", at the end of 2020 the Danish festival Roskilde announced that Kendrick Lamar would be the headliner in his next event, something that made everyone assume that the event will be accompanied by a new record label. traffic. After all, the festival talked about "new material" of the rapper in its official announcement, while a few months earlier, Anthony 'Top Dawg' Tiffith and "boss" of Top Dawg Entertainment (TDE), Lamar's company, promised that "King Kendrick will be back soon."
Roskilde was not held for reasons of superior pandemic violence (but it will be held as it seems, this year's Glastonbury in which the rapper is headliner) and no new material from Lamar has reached our headphones – except for a guest appearance on a piece by Busta Rhymes. Shortly afterwards, however, Lamar announced a new project in collaboration with Calvin Klein through the then newly formed company pgLang. The way the project was presented on Instagram was reminiscent of an album tracklist, which again made many people discourage, but in the end the collaboration was about a series of videos.
View this post on Instagram
In the summer of 2021 via oklama.com, in a completely minimalist way, the rapper released a message with a virtual folder reminiscent of Windows of past decades. In the "nu thoughts" folder, Lamar wrote, among other things, that he was preparing his last album for Top Dawg Entertainment and stated that he was happy to be a member for 17 whole years. The message closed with the rapper saying "We will tell you soon enough".
It can be said that he kept his promise, since a few months later we saw Lamar in the halftime of the Super Bowl final along with other names of the hip hop sound cream such as Snoop Dogg, Eminem, Dr. Dre, 50 Cent and Mary J. Blitz. In addition to providing 15 enjoyable minutes, the Super Bowl halftime also served as a dense tribute to a culture that is increasingly gaining the ground it deserves.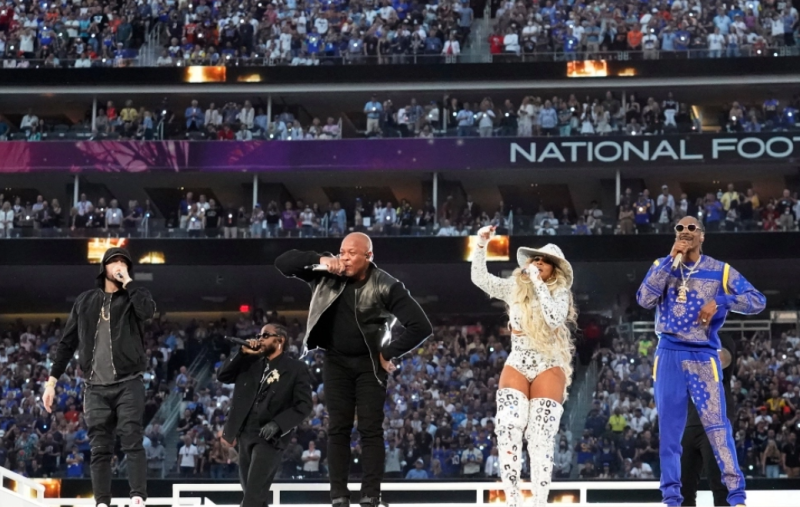 Snapshot from this year's Super Bowl. From left to right: Eminem, Kendrick Lamar, Dr. Dre, Mary J. Blitz and Snoop Dogg. Photo: AP Photo/Chris O'Meara
And from there we get to today, with Kendrick Lamar finally giving us what we have been waiting for so long. At oklama.com, next to the aforementioned folder, an anonymous black folder was added, in which we find the official announcement for his next album.
Thus, the rapper's latest album for TDE will be titled «Mr. Morale & amp; the Big Steppers "and will be released on May 13.
The only other information given to us by this simple announcement is that" All information about this release will come directly and exclusively from this source "./p>
So we have every reason to check oklama.com often in the near future until the great return of Kendrick Lamar is a fact.