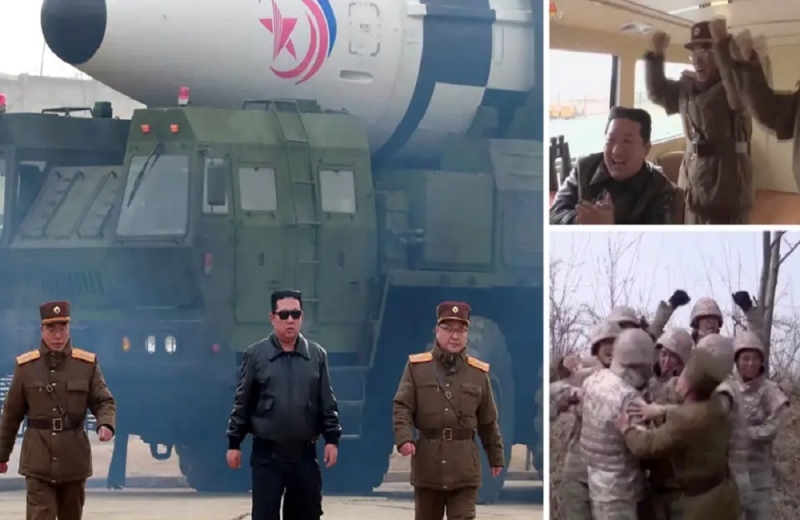 In two videos posted on social media, Kim Jong Un first orchestrates and then triumphs over the launch of a "new type" Hwasong-17 intercontinental ballistic missile, as part of a test that the North Korean leader said was aimed at North Korea has said it has launched a "new type" of intercontinental ballistic missile (ICBM) Hwasong-17 to fire to prevent "American imperialism", according to the official Pyongyang (KCNA) agency.
BREAKING: North Korea's state-run television shows edited footage of Kim Jong Un guiding the test-launch of what the country referred to as the Hwasong-17 ICBM.

Latest story: https://t.co/belL7EdPUl
(Video: KCTV) pic.twitter.com/APifRhtJVr

— NK NEWS (@nknewsorg) March 25, 2022
Kim Jong Un gave the order and personally supervised the missile test, KCNA emphasizes. "The emergence of the new strategic weapon," the North Korean leader said, "will make the whole world aware of the strength of our armed forces once again." The missile test was condemned by the leaders of United States, Japan, and South Korea.
Photographs released by the KCNA show a huge black-headed rocket soaring into the sky with a fiery tail behind it.
>