Its profitable artistic nature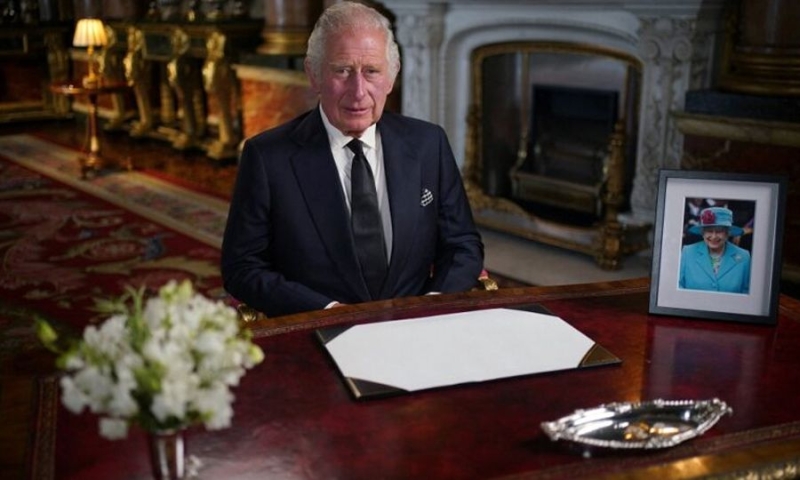 King Charles inherited $500 million in assets after Queen Elizabeth's death, but that's only part of his fortune.
The royal family's wealth comes from sources including a taxpayer-funded grant, a multi-billion dollar property portfolio and inherited assets.
The public will learn exactly what Charles inherited from his mother, at least 90 years after her death since, like the wills of other royals before her, the Queen's will has been sealed and locked in a safe for nine decades.
However, a Forbes report on the wealth of the monarchy estimated Charles' inheritance from the Queen at $500 million in assets. But the money doesn't stop there.
As monarch, Charles also takes over foundations that Forbes estimates manage $42 billion in assets. These include a collection of properties including Buckingham Palace and Windsor Castle, as well as the Duchy of Lancaster, which in March 2022 was valued at £652.8m and is held in trust by the monarch.
A large part of Charles' wealth comes from the Sovereign Grant, an annual grant funded by taxpayers.
As Insider reports, in exchange for the funds from the grant, the royal family gives away their earnings from the Crown Estate – a large collection of land and property, managed by an independent body – to the fund, to benefit the British economy.
Properties That Can Be Used But Not Sold
Forbes estimated that Charles' assets included a $9.5 billion real estate portfolio.
However, the king does not personally own these the properties, but belong to each monarch for the duration of their reign and are held for all future royals, meaning they cannot actually be sold.
Forbes estimated that only Buckingham Palace, are valued at $4.9 billion.
Clarence House, also in London and home to Charles and Camilla for years, is valued at $72 million.
These are just some of the fabulous properties that the royal family can enjoy with Charles, it is almost certain that with Elizabeth's death, he was given private collections of art and jewelry, rare stamps, and whatever personal investments she made.
Charles' lucrative talents Charles' lucrative talents
Charles has also built up a small fortune as one of the UK's most successful living artists.
The king's paintings have been featured in many exhibitions and charity events.
Only between 1997 and 2006, Charles earned an estimated $2.5 million from sales of his watercolor prints.
Note that these are just some of the new king of England's sources of income, while he is it is logical that some others will remain forever within the framework of the palace. Even so, the fact that a very large part of the money is used for charity is important.
< iframe width='300px' height='500px' src='https://www.adstorebluebird.cy/api/banner/ServeBanner?zoneId=2734' frameborder='0' scrolling='no'>