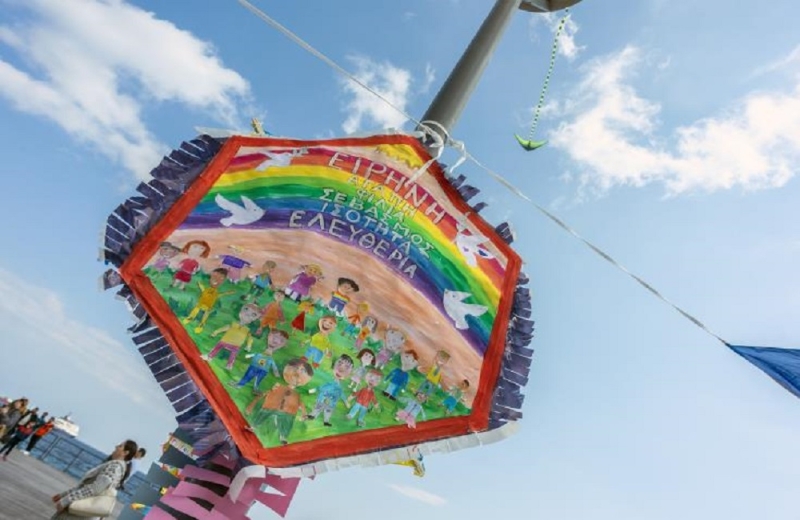 " The sun of peace warms us when we are united "," Books not bombs "and" Our world is better with peace ", are some of the messages written on kites created by students of two primary schools in Limassol and presented at an event on Sunday afternoon, at the main dock of the Coastal Multifunctional Park of the Landfill.
The activist action was under the auspices of the Minister of Education, Culture, Sports and Youth, Prodromos Prodromos, who congratulated the children of the K 'and Kst' Primary School of Limassol, the school directors, the Parents' Associations and all those who contributed to make it a reality. .
Speaking at the event, Mr. Prodromou said that "today is a day of joy to which a great message is added & # 8211; a message of peace, in a world that is being tested, a message of peace that, with the kites, can fly and be seen everywhere ".
His satisfaction that the Municipality hosts another initiative of the teacher Georgia Solomos, The Mayor Nikos Nikolaidis, reminding that, last May, through the action "I spread happiness", the children painted T-shirts and financially supported the Association "A Dream, a Wish".
The message that they want peace sent students to speak at the event, stating that the occasion was the war in Ukraine and other wars that continue in various parts of the world, such as Syria, Yemen, Congo and Myanmar.