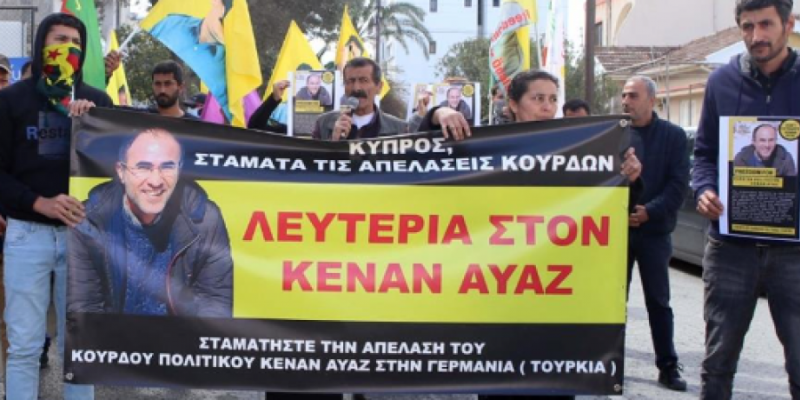 The hope that the judges of the Supreme Court will rise to the occasion» during the issuance of the decision, on Tuesday morning, regarding the appeal of the Kurdish activist Kenan Agias, reports the Cypriot Kurdish Solidarity Association (KKSA).
«Our state must protect him instead of sending him to Germany, from where he will be sent as an alleged terrorist to Turkey," the announcement added.
It is also reported that on Monday, Agias continued his hunger strike for the 12th day, while it is added that he "refuses treatment by the prison doctors and declares that he will continue the hunger strike until there is no response to his demands.
Source: KYPE