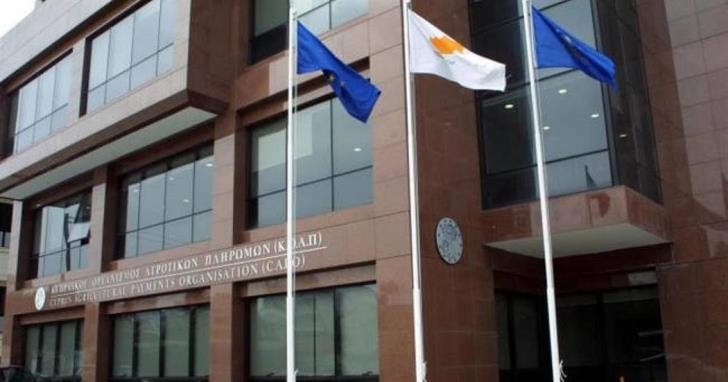 Insider / ΚΥΠΕ
KOAP is expected to pay Cypriot applicants for the year 2022, approximately 95 million euros, said the Commissioner of the Cyprus Agricultural Payments Organization (KOAP), Andreas Kyprianou, in statements to Parliament.
"Today we discussed in the Finance Committee the Budget of KOAP for the year 2022. The Organization is expected to pay to the Cypriot applicants for the year 2022, approximately 95 million euros", said Mr. Kyprianou.
In the context of the Common Agricultural Policy, he added, "there are many programs for farmers, stockbreeders, processors and what I have emphasized to the Commission and I want to say publicly, is that I call on young people, young people who are interested in sectors of agriculture, animal husbandry, processing, to be informed about the programs that exist and are offered because there are really great opportunities for the development of the rural economy, but also to create income for their families and to combat the phenomenon of astyphilia ".
He also stated that the goal of the Agency is to make valid and timely payments.
"We are moving forward with the new common agricultural policy 2023-2027 in the monitoring period," he said, adding that "almost everything will be done electronically, there will be a reduction in bureaucracy, simplification of procedures, but we are also starting an information program for our communities." the many programs, which are available and funded by both the EU and national funds ".
According to the Commissioner, "the agricultural economy is of paramount importance for the economy of Cyprus and I hope that through the certification of agricultural products and through the voting, I expect, of the legislation on home-made, there will be a significant improvement and fight centrifugal phenomenon from the countryside to the urban centers ".
Asked when the full digitization of the system will be implemented, Mr. Kyprianou said that KOAP is already at a very good stage in relation to the computerization of all its processes.
"Applications for direct payments are already submitted electronically by 2023 and applications for investment programs and rural development programs will be submitted electronically so that all the procedures of the Organization, even the supervision of the so-called monitoring will now be done through satellite images. ", perhaps with the use of drones, which will reduce the on-site inspections and the suffering of our farmers," he concluded.