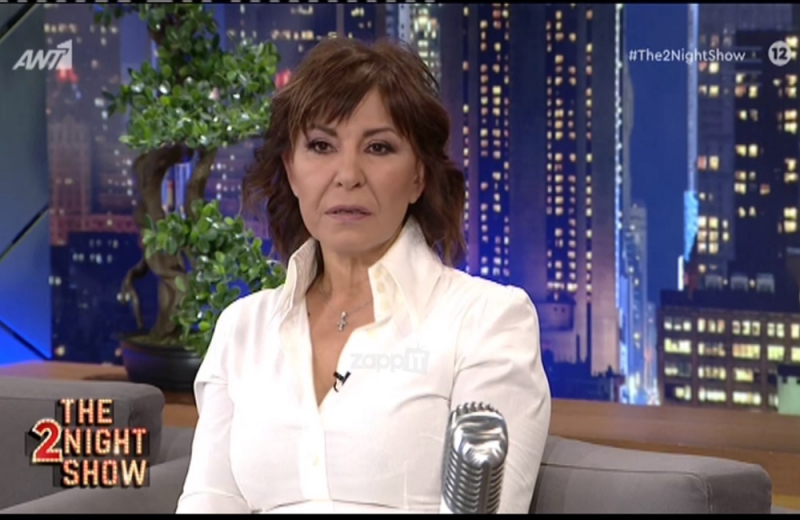 Konstantina was found on Wednesday night (16/3) invited to Grigoris Arnaoutoglou and" The 2night Show ".
< p> The singer, on the occasion of the war in Ukraine, spoke about the moments she will never forget when she and her family experienced the Turkish invasion of Cyprus in 1974.
Here are what he confessed
"My mom was trying to stand on her own two feet, taking care of five or five children after losing her husband, who was missing in the 1974 war.
you and you experience your childhood. I know the sound of sirens and bombings, I know what captivity is because my two brothers were prisoners, I know relatives of prisoners and I know the last blow that lasts for years: it is that we have a man waiting for him to come. >
A few years ago we thought he might be alive, now 46 years later, we have given DNA and are waiting to find him in a mass grave as thousands of missing people have found. We are talking about 2000 missing persons.
When the exchange of prisoners took place, I was one of the children waiting with my father's photo, waiting to learn some news from those who were returning.
When the invasion took place we went further south. We were from Kyrenia. We did not know where the army would come from, there was confusion. My school had loopholes. My brother and I went near Famagusta believing that it was too far.
And yet in the second invasion the Turks took a walk. Within half an hour the tanks arrived.
You leave in a storm of shots. These are things I have experienced and am experiencing in my childhood. I know this drama very well.
In 2004 I went to our occupied villages. They are ruins. I saw our houses, my grandmother's house where Turkish Cypriots are sitting inside. The church has become a dovecote.
People are not to blame for anything, they pay the price of the "big ones" who can not be reconciled.
The show that supported me was "Reporters" of ERT who made two trips to the green line, I had gone with them and fortunately we did not have attacks like in the following years.
There is also a fear of what is happening today. I hope they look at the issue of Cyprus as well.
We are waiting for foreigners to support us. Konstantina's family and I want to settle some issues in Cyprus for our missing father. We have to go to court, to declare my father "speechless". What do our people do for the missing? This is the law.
When we were told we had a blackout and now we had to go ahead and declare our father missing while he is missing and the missing persons committee is sorting out my father and the missing./p>
What I see is that history repeats itself and it is even worse. I am neither with the Russians nor with the Ukrainians, I am with the people who always pay the heaviest price.
He follows you until the end of your life and shapes you. This has played a very important role in my psyche. It has made me stronger, more determined.