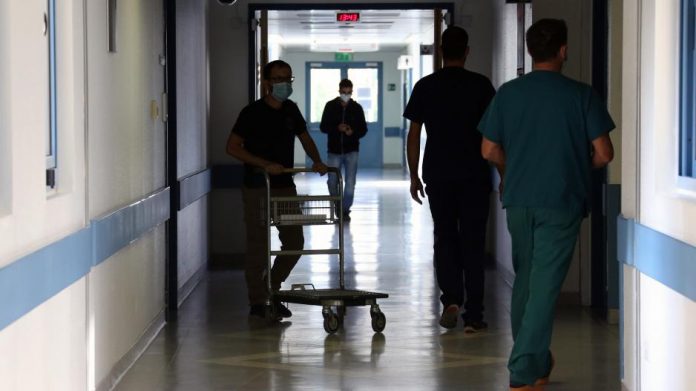 The Ministry of Health announces that today, October 20, 2021:
Two people died of COVID-19, bringing the total death toll to 566.
64 COVID-19 patients are hospitalized, of which 24 are in serious condition. 60% of patients do not have a history of vaccination.
6 post-COVID patients who have ceased to be infectious (declassified cases), continue to be treated intubated in a serious condition due to COVID in Intensive Care Units.
A total of 46,367 disease detection tests have been performed by the molecular method (PCR) and the antigen rapid detection method (antigen rapid test).
143 (positivity rate: 0.31%) new cases of COVID-19 disease were detected by molecular tests (PCR) and antigen rapid tests, bringing the total number of cases to 122,852.
The current results are detailed.
Deaths from COVID-19:
The two people who died with the ultimate cause of death attributed to COVID-19 are:
A 57-year-old man who ended up on October 19 in the Intensive Care Unit of the Nicosia General Hospital.
A 68-year-old man who ended up today in the Intensive Care Unit of the Nicosia General Hospital.
Therefore, the total number of deaths with a final cause of COVID-19 disease is 566, of which:
360 men (63%), and
206 women (37%).
The average age of those who die from the disease is 76.2 years.
Patients:
In total, 64 patients with COVID-19 are treated in OKYPY hospitals, of which 24 are in serious condition or in MAF conditions.
Of the 24 patients in serious condition, 11 are intubated, one is admitted to an intravenous intensive care unit and 12 to an intensive care unit.
Positive cases COVID-19 (PCR test and rapid antigen test):
Of the 46,367 diagnoses made, 3,771 were made by molecular method (PCR) and 42,596 by the method of antigen rapid test, 143 cases of COVID-19 were identified, which resulted as follows:
33 cases from 313 samples taken through the process of tracking contacts of already confirmed cases.
5 cases of 1,548 samples taken as part of a passenger check at Larnaca and Paphos Airports.
20 cases from 1,434 samples taken through private initiative.
9 cases from 208 samples taken from the Microbiological Laboratories of the General Hospitals.
41 cases from 21,218 samples tested by the antigen rapid test method in private clinical laboratories and pharmacies.
35 cases from 21,378 samples that were examined with the method of antigen rapid test through the program of the Ministry of Health.
In addition, the following tests were performed, without detecting a case:
267 samples taken under the program of referrals by Personal Physicians and control of special groups through the Public Health Clinics.
1 sample taken in the context of closed structures control.