In the foreground is the creation of a new strategy with a horizon of 2035, tourism application and solving problems in the tourism industry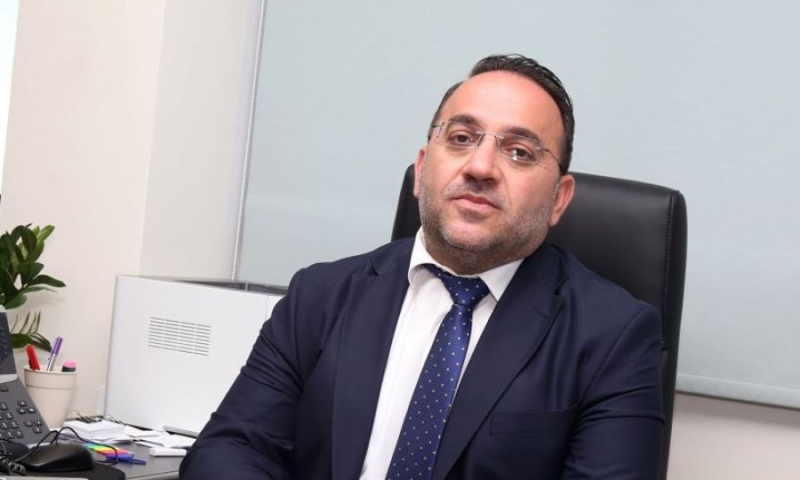 The new Deputy Minister of Tourism Kostas Koumis explains to "K" the reasons why a new strategy for tourism should be drawn up. Opinions have already been exchanged with the management team of the Deputy Ministry and the effort will soon begin, as he states. The new strategy will be set in 2035 and will respond to new consumer trends, which have changed during the pandemic period, as well as the needs for sustainable development. In the plan of Mr. Koumis and the creation of an application for tourism as well as the implementation of the pre-election commitment of President Christodoulidis to create a Tourism Observatory. His goal, as he emphasizes, is to bring absolute health to tourism.
-What priorities and goals have you set for your term as Deputy Minister?
There are infrastructure issues in tourist areas and weaknesses in tourist areas that need improvement.
– Our first priority is to have a good tourist year, in terms of arrivals and income. Beyond that, we have to deal with a series of issues, some of which need to be resolved, such as the issues of noise pollution, the opening hours of recreation centers, etc. We want to work in this direction in order to bring absolute health to the tourism of our country. Of course, tourism issues are many. They are infrastructure issues, something that we should look closely at, since although we are a country with a 50-year history in tourism, we still have some weaknesses in tourist areas that we must improve.
– will a relevant bill be forwarded to the Parliament?

-For the recreation centers which are our responsibility and competence, there is already a bill in the file of the Deputy Ministry, which was consulted by the previous administration and I state clearly that it is our intention to proceed immediately.

Change of mindset
-In our previous interview, during CTO, you had said that there is a need for a change of mentality in tourism. Is there still this need and in what ways can it change?

-Let me tell you something clearly. Many government officials and others describe tourism as the strongest pillar of the Cypriot economy. At the same time, however, I do not see tourism receiving the necessary priority and being strengthened through actions or decisions. From the moment there is acceptance, priority should be given to serving him or solving his problems. I believe that many have not realized the needs of tourism and this can be confirmed through various examples. For example, if we go to the area of ​​Paphos, we will realize that on the road to the Tombs of the Kings, while there have been hotels for 30 years, until a few years ago we had neither a good road network, nor sidewalks, nor street lighting and in general the area lacked basic infrastructure. We find similar cases in other areas in Protaras or Larnaca for example. This shows that tourism is not treated as a priority sector, on which the economy of our country depends. At the same time, we find that local authorities do not serve tourism as it deserves. I emphasize that a completely opposite approach is valid in the study on the National Tourism Strategy, prepared by the Spanish scholars in the period 2014-2018, which said that if we want to correct the bad words in our country's tourism, all decision makers should align.
– You have mentioned that you want to proceed with a new tourism strategy. Where will it focus?

– In the file of the organization there are two strategies at the moment. That of THR and the strategy developed by my predecessor over the last four years. The 1st strategy had been shared with the public. For me, it was extremely important that it be communicated to the public so that people can understand what are the main advantages of our country's tourism, what are the disadvantages, threats, etc. The 2nd strategy was set for 2030 and was classified as confidential. My own personal opinion is that at this moment, taking into account the growing needs towards sustainable development, the fact that also due to the pandemic consumer trends seem to have changed, we need a new strategy, with a horizon of 2035. We have already exchanged opinions with the management team of the organization, and very soon we start the effort to develop a new strategy.
– Will you build on the existing strategies or will it be something completely different?

– I don't think it's bad when you prepare a study to take into account existing studies that were prepared for the same purpose. It is also a tactic to avoid large expenditures for the state. I think that in both strategies, there are very positive elements and of course they should be taken into account, in order to come to some new conclusions. labels.
–What is your approach?

– This effort was made with the aim of strengthening the hinterland primarily, but also the experiences of the visitors. Of course I agree with this line and of course it will continue. We are already planning to look at each label separately, not because we intend to criticize the effort, but because we have to follow how the subject develops and how it is enriched. My personal opinion is to promote the routes more on a digital level, perhaps by creating a mobile application to make the visitor's experience easier, to be able to locate the routes of the destination labels (taste Cyprus, colorful journeys, wine routes) more easily. However, we welcome the initiative of Savvas Perdio, I believe that we have received several important initiatives and our aim is to strengthen them where we judge that they need strengthening or upgrading. It is also important to promote the spatial expansion of tourism.
– What do you mean by spatial expansion of tourism?

-Until today we were talking about extending the tourist season. Essentially, we were talking about a time extension – more visitors in the month of November or for the tourist season to start from March, or the beginning of April. I have to emphasize that at the moment we are talking, not all the tourist areas of our country are at the same level. Some are more ready than others when it comes to time extension. From there, it is now important to start talking about spatial expansion. People must also move inland to avoid problems of overtourism in specific areas, with all that this entails for the environment and the ultimate satisfaction of visitors. This will be achieved by promoting communities and destinations more strongly. And in this case, the human initiatives of the private sector are important as well as the visibility on our part.
Digital transformation

-With regard to digital advertising, what funds will be allocated for 2023 and to what extent will the mainland that you have mentioned be shown?

– We have inherited a budget from our predecessors, we cannot do much at the moment. We also strongly believe in digital campaigning. It seems that a good job has been done in the previous years and I think that since the shift from generic advertising, with an emphasis on traditional media, to an online campaign around 2015, the results have been better. In general, I think that we should put a lot of energy into what we call digitization – digital transformation. For example, for destination labels and not only, my opinion is that Cyprus needs an application and I think it is very important to guide tourism companies to move towards digitization initiatives, so that we can achieve better results.
-Has application creation started?

– We have started to discuss it. To make a good application, you need a significant fund, which we currently do not have in the budgets. I have stated my intention to consider such a possibility from my first days at the Ministry of Tourism and planning for the next budget.
Tourism Observatory

-It was a pre-election commitment of the president to create a Tourism Observatory. When will we see it implemented?

– Essentially, it is a tool that is expected to contribute to the planning of political decisions in relation to tourism, to the supervision of decisions, identification of distortions, problems or even opportunities, perhaps in some cases indicating the need to introduce technology or monitoring mechanisms. I also expect that it will help improve infrastructure and promote horizontal cooperation between government departments. It is also important, since we are talking about an observatory, to also monitor the competing destinations and to carry out competitors analysis. Information gathering, especially when it takes place in a good context, helps to better govern the subject. But care is needed so that a negative element is not magnified or its existence is not constantly broadcast. There is the pre-election commitment of the president, the response to the announcement is certainly positive and it will slowly begin to be implemented. But it cannot be built overnight.