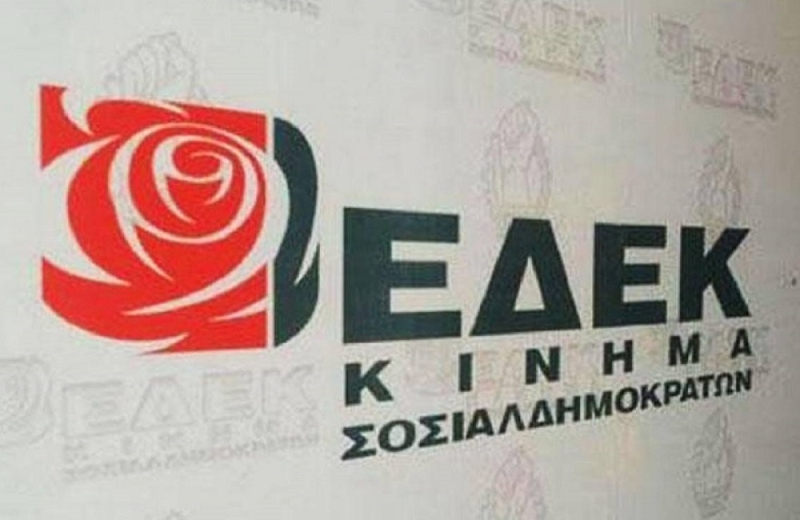 EDEK looks like a boiling "cauldron", after the "so-called", as its executives characterized it decision, to hold a pan-Cypriot conference today. First-class executives, but also ordinary members of the Social Democrat Movement, express strong concern about what is supposed to be, talk about "dictatorial methods" and attitudes that ridicule and offend a historical party.
of EDEK, Kostis Efstathiou , who is from Strasbourg where he is on a parliamentary mission, states to politis. com. cy: "This is an unprecedented situation of ridicule of the process and democratic participation, ridicule of the historical movement of EDEK itself." With their behavior and the general developments, "they turned EDEK into a small shop and turned it from a party into a Limited Liability Company", he points out and reminds "something simple, but indicative", as he says: To hold a conference you need a preparation of material beyond two months, "they hold a conference in two days", he notes, "as if it were a children's birthday party", suggests.
Intervention of the Attorney General?
A former EDEK executive, who was a member of the leading collective bodies, but left because of "behaviors that were not appropriate for the movement", and wanted to remain anonymous, raised, speaking to politis.com.cy another parameter. He called on the Attorney General to intervene since, as he said, there is "disobedience against legal orders", thus recalling the court decisions that prohibit the holding of a conference.
Nikolas Christou: Withdraws , in protest, his interest in the vice-presidency of the Movement
The reactions are chained, after the decision of Marinos Sizopoulos to proceed today to a conference of EDEK. Nikolas Christou, member of the Central Committee of EDEK, withdraws, in a written statement, his candidacy for the position of vice president. He writes characteristically: "I do not endorse, obviously, counter-processes that are an insult to democratic institutions and clash, frontally, with what the ideals of socialism and the history of EDEK dictate. The tragic manipulations of the last days concerning the completion of the Pancyprian Congress, as well as the taking of unprosecuted decisions, offend, once again, all the Edekites and not only. As a result, I have withdrawn – in protest – my candidacy for the Vice Presidency of the Movement.
The unacceptable methods and practices of the EDEK leadership – and in particular of its President – are not going to ease the already tense situation and will certainly not solve any problem at all. On the contrary, they will, unfortunately, lead with mathematical precision, the Movement, to greater introversion, will intensify the rivalry and possibly trigger further legal adventures, with all that entails.
Υ.Γ. "I may not have been very sure of what I was really interested in, but I was absolutely sure of what I was not interested in. & # 8230; Nikolas Christou.
Marinos Sizopoulos insists
However, with his statements today, the president of EDEK insists on the legitimacy of the conference, claiming that if this was not completed until May 6, "there was a serious risk that those who wanted to undermine, undermine and create additional problems in the party would have to go to court again and possibly win."
The congress is scheduled for 5 this afternoon, while tomorrow elections will be held to elect a Vice President, two vice-presidents and 35 members of the Central Committee who remain to fill the party's collective bodies. The relevant decision was taken last night by the Central Committee with 44 votes in favor and one against.