With dedicated recycling point for old devices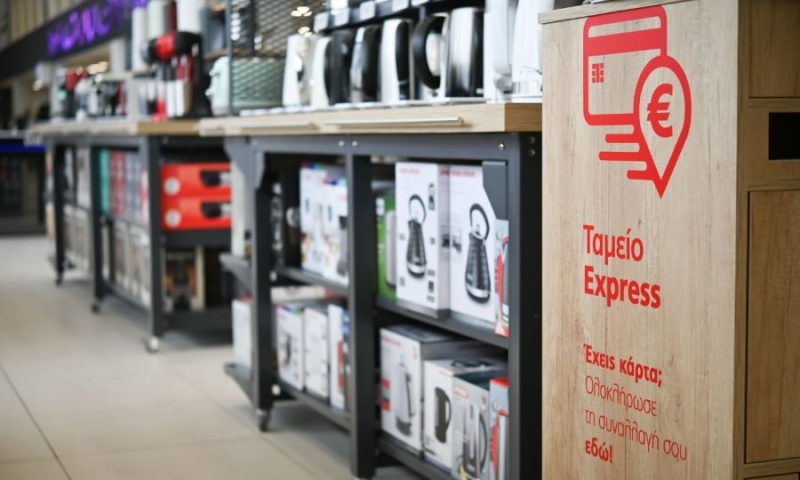 The opening party will take place on Saturday, April 8.
The new two-storey store of Kotsovolos in Paphos, at 102 Mesogis Avenue, has just opened and welcomes you to an excitingly rich world, full of the latest electrical and electronic devices. At the same time, it invites you on a journey of a unique shopping experience in its 1,500 square meters, accessible to people with disabilities and with free parking.
Through a wide range of products, unique household appliances and innovative services that guarantee speed, flexibility and security in transactions, Kotsovolos is the first to bring technological developments with its new store in Paphos, as:
• There is no need to go through the checkout, since all payment methods can be made with the help of sales advisors at any point in the store.
• You can pick up your online purchase even within 20 minutes, from the special Quick Point pick-up point, outside the stores, quickly and safely.
• At the Service Point with the service Fix & Go, you can receive your Smartphone, Laptop, Desktop or Tablet, repaired, in just 1 hour.
And because Kotsovolos thinks "green", inside the store you will find the special device recycling point, so you can recycle your old devices and contribute to a sustainable environment.
The new Kotsovolos store in waits, therefore, in Paphos from April 3 to 9 with unique surprises, super competitions and fantastic offers up to -40%.
Specifically, those who visit the new Paphos store from 3/31 to 9/04 and make their purchases with Bank of Cyprus cards, they earn three times the points in the Reward scheme, while from 03-09/04 they will be able to participate in competitions claiming very big prizes.
The party of opening ceremony will take place on Saturday, April 8. From 10:00 to 13:00, Fani Papamichail and Marilia Haridimou, radio producers of the LOVE FM station, will broadcast live from the new store and will raffle fantastic prizes live, while ice creams and cool mocktails will be offered for everyone .