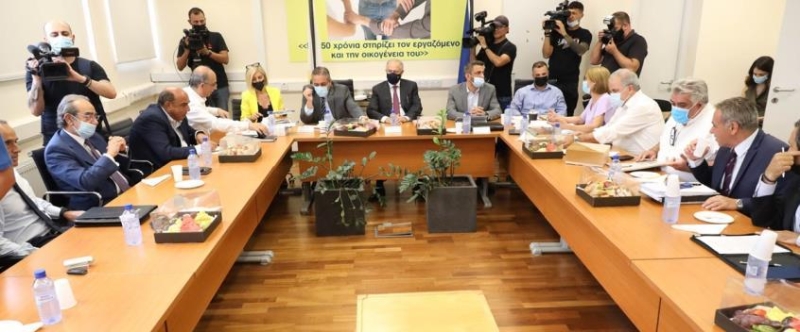 Called to comment on tomorrow's three-hour work stop in which trade unions are descending on the issue of ATA, the Minister said that "the general strike is an unpleasant development", adding that labor peace "it is something we must protect at all costs.
So I will call the social partners and I will appeal to the responsibility and seriousness that always distinguishes them and to call them once again, not to disturb the labor peace, to make every effort to to have labor peace".
Mr. Kousios noted, however, that the facts are such that "I believe that the issue will be managed by the new Minister of Labour", calling on the social partners to wait for the assumption of the duties of the new Government in order to be able to complete a serious and productive dialogue that ensures labor peace.