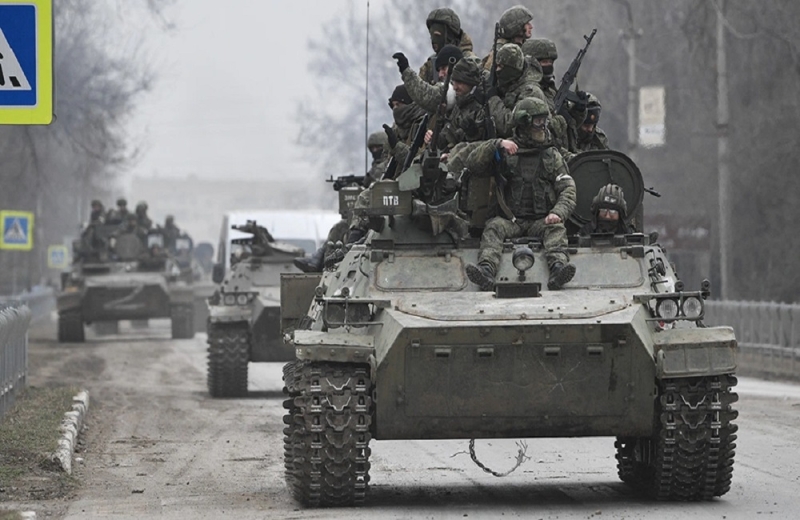 Russia announced today that the first phase of its military operation , as he calls it, in Ukraine has been completed for the most part and that it will now focus on "fully liberating" the Donbas region in eastern Ukraine.
The announcement seems to indicate that Russia may be shifting to more limited targets after facing strong opposition from Ukraine in the first month of the war, according to Reuters.
Are they aiming to annex Donbass?
The Russian Defense Ministry said that separatists, backed by Russia, now control 93% of the Luhansk region and 54% of the Donetsk region, the two Donbass regions.
"The main targets The first phase of the operation has generally been achieved, "said Sergei Rudskoi, chief of staff of the Russian General Staff.
" it is possible to focus our main efforts on achieving our main goal, the liberation of Donbass. "
Earlier on Friday, Russia acknowledged the deaths of 1,351 troops since launching a military offensive in Ukraine a month ago, accusing Western countries admit to making a "mistake" by supplying weapons to Kyiv.
They admit that 1,351 soldiers were killed and 3,852 wounded
p> « Against "During the special military operation, 1,351 soldiers were killed and 3,852 were injured," said Sergei Rudskoi, the deputy chief of staff of the country's armed forces, during a press conference. The previous official report from Moscow on March 2 spoke of 498 Russian soldiers killed in Ukraine. Kyiv, for its part, is talking about much heavier losses in the ranks of the Russian armed forces.He also called the supply of weapons to Kyiv from Western countries a "big mistake". " This prolongs the conflict, increases the death toll and will not affect the outcome of the operation at all," he said. "Russia " will respond accordingly "if NATO implements a no-fly zone over Ukraine, something Kyiv has been unsuccessfully demanding for weeks.
" The Russian military will continue to conduct this special military operation until all objectives are met" For his part, Russian Defense Ministry spokesman Igor Konachenkov said.