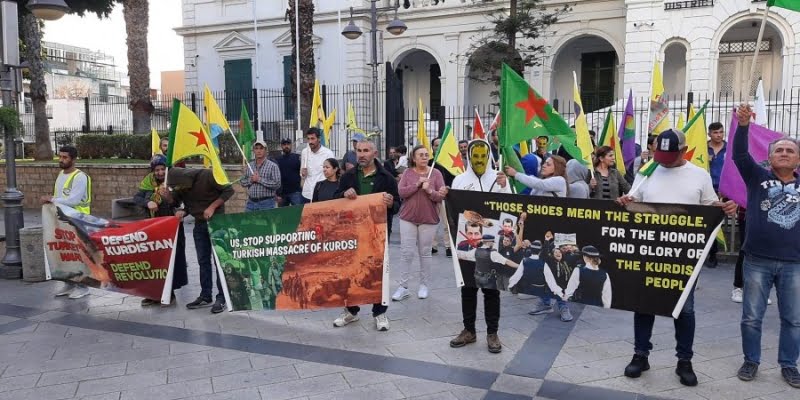 Kurds living in Limassol demanded an immediate stop to Turkish airstrikes against Rojava, Syria and Iraq. A related protest event is underway.
The protest started at 15.00 in the afternoon from the Kurdistan Cultural Center "Theophilos" located on Navarinou Street in Limassol. The protesters marched towards the District Administration of Limassol located in the square of Diikitirio on Independence Street.
With placards and slogans against Turkey and the slogan "freedom in Kurdistan", Kurds residing in Limassol complain about the last night's Turkish attacks and call for condemnation of the Turkish attack. "We ask of every democratic citizen, party or organization to condemn the new Turkish attack» reported, among others, the protesting Kurds of Limassol.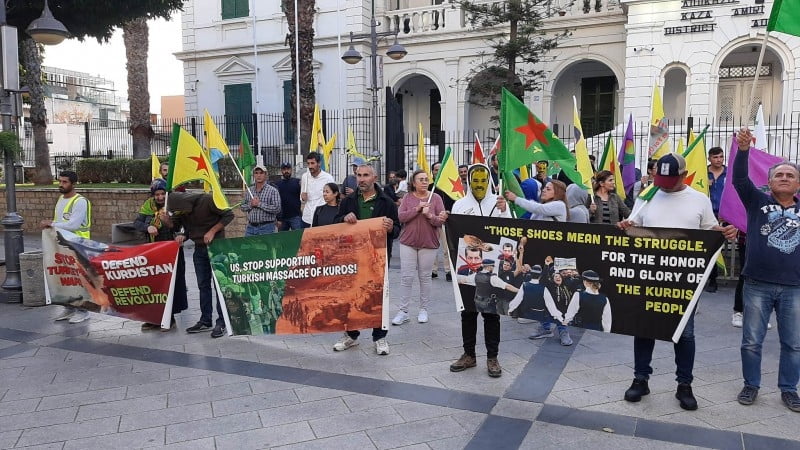 Source: KYPE