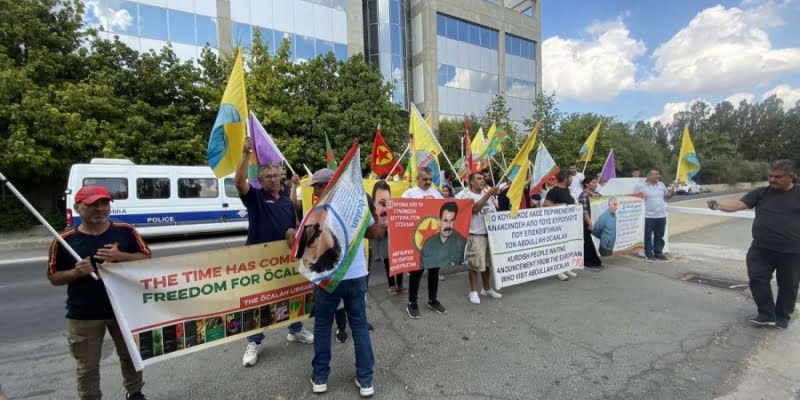 The Cypriot Kurdish Cultural Association "Theofilos Georgiadis" is holding a protest march in Nicosia, on the occasion of the murder of three Kurds in Paris on December 23, 2022. With its announcement, the Cypriot Kurdish Solidarity Association speaks of the responsibilities of the French government, but also of NATO and the EU, for "catch" of Turkey, "which they consider a valuable partner against Russia which they present as the great enemy", as he states.
The Association calls on "France to stop backing Turkish expansionism and be the first among NATO and EU countries to declassify the PKK as a terrorist organization", noting that the same applies to the Cypriot government. He adds that "Turkey owns both the Northern part of the territory of the Republic of Cyprus and Northern Kurdistan", noting that Turkey's Diyar Bakir mentioned in news reports is for the occupied AMET (Ahmet) in the occupied from Turkey part of Kurdistan.
In the announcement, it is recalled that "Turkey is bombing Kurdish targets, both military and civilian, long before the Russian attack on Ukraine began", while it refers to "orchestrated media and the propaganda machines of the West", for the silence of the event. "Russia's attack on Ukraine is not justified, but at the same time the "West" she cannot be considered … sinless. The leadership of both Ukraine and the EU appear to be helpful – for NATO – idiots and are burdened with the supposed defense against the aggressive Russia", reports the Association.
The protest march aims to "inform the public about the responsibility of the French government in the killing of three Kurdish fighters in Paris on the 23 December 2022», as the Cypriot Kurdish Association notes that the French government did not protect the three Kurds in order not to spoil its relations with Turkey.
Source: KYPE